This is a guest post by
Megan Miller
, my oldest daughter. I am really excited about the opportunity to introduce her to you. She is a wife, a mom, and the Director of Communications for
New Hope Academy
. In addition to her blog, you can follow her on
Twitter
. If you want to guest post on this blog,
check out the guidelines here.
When my husband and I first considered adoption, we were confronted with the daunting reality that it would be incredibly expensive. We knew that there was no way we could finance it on our own.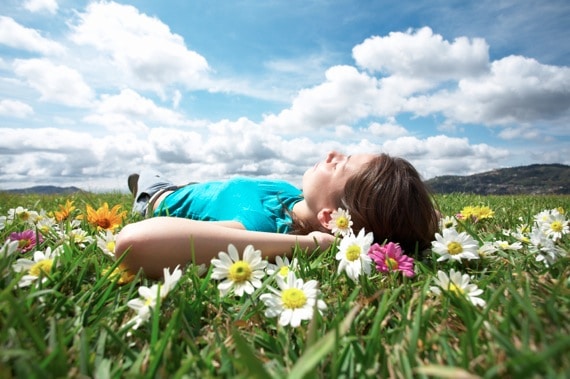 Photo courtesy of ©iStockphoto.com/ALEAIMAGE
As we talked about raising the necessary funds, my dream was that a loving family member or friend would lead us to a quiet corner, put his arm around us, and whisper that he wanted to write a check for the entire amount. That was my idea of God showing up for us.
Thankfully, it never happened. I now realize that anything worth doing isn't worth doing alone in a corner.
Our friend Curtis Yates recently reminded us of John Ortberg's powerful statement in his book, If You Want to Walk on Water, You Have to Get Out of the Boat:
Is there any challenge in your life right now that is large enough that you have no hope of doing it apart from God's help? If not, consider the possibility that you are seriously under challenged."
This is true not only for those adopting, but for those starting a business, growing a church, or launching a ministry.
God desires to fill our hearts with big dreams. If you're like me, you find it easy to dismiss them as impossible before you ever start. Or maybe, you just want to get from point A to point B as quickly and easily as possible so you can get to the "real work" of your calling.
The struggle inherent to realizing God-sized dreams is put there on purpose by a loving God who wants to draw us closer and enlarge the boundaries of his Kingdom. The struggle is the point; it is the real work. Here's why:
God-size dreams ensure our growth. When God calls us to something, it can feel awkward and uncomfortable, like someone handing us the wrong size in the dressing room. It gaps in strange places and pinches in others. We may find ourselves wanting to send it back for a more reasonably-sized dream, one that doesn't cause so much discomfort.

But that's a huge mistake.

God hands us an extra-large vision by design. He is not just interested in what we can accomplish for him, but in who we are becoming along the way. As we struggle to grow into what and who God calls us to do and be, we are changed and shaped more and more into the likeness of Christ.

God-size dreams force us to invite others into a bigger story. Back when I hoped someone would write a big check for our adoption I missed a key point: Being unable to fund our adoption forced us to step up to the microphone and advocate for the cause of orphans.

To raise the necessary funds, we had to talk about God's heart for children without families. We had to inform and enthuse our family and friends about the biblical imperative to care for orphans and then enroll them in our dream.

Every person who makes a contribution to our adoption—now more than 75 people—becomes part of the story that God is writing in our family and our community through this baby.

Now it's their story too. The gap between God's calling and our ability has allowed us to include others in a significant way, enabling them and us to experience the power of the body of Christ like never before.

Since our need has made our journey quite public, we pray that God would use it to inspire others as they see what is possible for an ordinary family with a God-sized dream when they put their trust in him.

God-sized dreams give glory to Him, not us. God is up to something big when he plants his dreams in our hearts, and it's so much bigger than us. If we were able to achieve our calling in our own strength, we would readily take and receive the glory.

But when we stand at the base of an impossible mountain, shaking in our boots, knowing full well our legs could never carry us to the summit, we are forced to rely on God and praise him for every step he enables us to take along the way.
In the end, our calling shines the light on an infinitely powerful God who is enlarging his Kingdom through us day by day.
If you would like to contribute to Megan and Joel's adoption fund, you can do so by
clicking HERE
.
Question: What is God calling you to now that is too big for you to do on your own? You can leave a comment by
clicking here
.