A little while back I wrote about finding my tribe. In the ensuing months after my tribal journey, I've seen some curious and very cool things happen.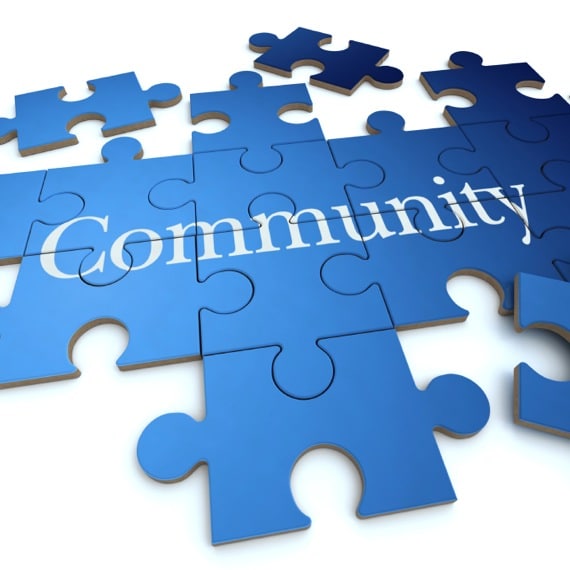 Photo courtesy of ©iStockphoto.com/Franck-Boston
The goal of this post, then, is to highlight the benefits of finding your tribe, no matter what business you're in. A few months out, here are my findings:
When you find your one thing, folks find you. Once I identified my tribe (those healing or wanting to heal from past trauma), I made it my goal to revamp my website to reflect that tribe. The site went live two weeks ago. My stats, according to Google Analytics, have doubled since I've re-launched. Part of that is due to WordPress (an excellent web platform). Part is due to the novelty of a new site. But I do believe a huge percentage came from folks identifying with the consistency of my message.

My chatter (emails, direct messages, Facebook interactions) has increased as well. People are sending messages about how my words have impacted them. In that, I've learned to better define myself and my tribe. Some examples:

At times while reading your words my mind wanders back to one of the following: The Rabbi's Heartbeat by Brennon Manning, The Sacred Romance: Drawing Closer to the Heart of God by Brent Curtis and John Eldredge, The Magnificent Obsession by Anne Graham Lotz, and Jesus Calling by Sarah Young. Interesting mix isn't it?"

I want to thank you again for your honesty in your writing and about yourself. I think as a Church we must have the courage to be honest about our struggles and have such love for others that they feel safe to do the same. You are teaching people how to do that."

So not only are more people finding me, they're encouraging me, sharing their stories, and helping me hone my message even further.

Tribe members take initiative in sharing you with their circle of influence. I've often struggled with marketing myself and what that means to me as a Christ-follower. As an unpublished writer, I went to my first major writing conference (Mount Hermon) in 2003. On my way, I remembered all the trials I'd endured to that point. Difficult childhood, painful past, relational issues, etc. The Lord clearly spoke to me, whispering, "Mary, you have withstood many trials. But will you withstand the trial of notoriety?"

His words to me have echoed through my heart since that moment. While I am not famous, I have gained a following each year. My fear is that I'll become a Me-Monster, promoting like a multi-level marketer on steroids.

However, the beauty of tribal leadership is this simple verse: "Let another praise you, and not your own mouth; a stranger, and not your own lips" (Proverbs 27:2). Finding a tribe helps others promote me. It takes me out of the picture of promoting myself.

My job? Pour into my tribe. The result? They praise the words I write.

People come up with creative, innovative ways to market you. One thing I did prior to honing my tribe was to create a site called My Family Secrets. Although I loved that I had a space for folks to share their family secrets, the tone of the posts started eating at me. As an empathetic person, I took on every secret, eventually affecting my heart.

Enter Lexie, a reader of Thin Places. She and a friend approached me, asking if they could facilitate a way for readers to share their thin place stories (places in their lives when God came near). When I launched my new site, Lexie became the administrator of this new endeavor.

This differs from My Family Secrets in that the message is positive. And it's interactive. It benefits those who share their stories, and it helps readers see a variety of ways God comes near. And it brings in new readers to my site. None of this was my idea, nor does it take me any time. That's the power of tribes!
It's been an exciting journey seeing how finding my niche in this world has benefited others. I love the twists and turns and surprises. I never knew a simple thing like honing my message and finding my tribe would deeply change me, but it has. Instead of battling the trial of notoriety, I'm waiting in expectation for what God will do in the lives and hearts of those who gather around my message.
Question: What has been your experience in building a tribe?