This is a guest post by Eric Mullet, Marketing Director for Thomas Nelson's fiction division. You can follow him on
Twitter
or connect with him on
Facebook
. If you want to guest post on this blog,
check out the guidelines here.
Fiction marketing in the current publishing environment is an evolving art. Some have described it as the "Wild West," where anyone can win big. Others have hailed it as the "end of publishing" as we know it.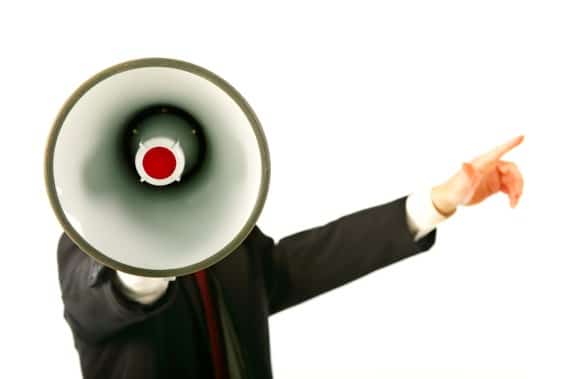 Photo courtesy of ©iStockphoto.com/lisegagne
But for those willing to take a chance—and responsibility—it's an environment that is full of opportunity. The question for authors is this: How can you best leverage your stories and your brand for the long haul in a quickly evolving market?
If you are a novelist (or want to be), you need to consider three critical areas:
Identity: Definition, Message, and Consistency. Think you know who you are? Try defining it in a sentence or two. Okay, maybe give it a paragraph. It's not easy, and it's not a trite exercise. If you don't do it, someone must do it for you. While you and your stories may be complicated, marketing requires a message—preferably a simple, concise one.

Most novelists aspire to develop several series or stand-alone novels. As a result, it's important to identify a central focus with your brand so you can determine what to write next for your growing fan base. You may evolve and branch out from that, but typically that is a privilege to be earned through consistency.

Recently, we asked one of our authors to list all the words that she would like to be associated with her work. We then narrowed it down to five and defined them more. It insured that the marketing team, editorial staff, and the author were all on the same page. By her own account, this exercise made her next book much easier to write.

Assets: Access, Connection, and Baselines. Online assets are what give your fans access to you—and you, connection with them. These assets could include Twitter followers, Facebook fans, or a well-read blog or newsletter. You might engage in all of the above or just focus on one to start if it seems overwhelming to do more. Regardless, it's important for fans to have a place to make a connection with you—and to feel a sense of "insider status" for doing so.

As a novelist, you're an expert at creating worlds within your books. So apply that to your online presence. What should it feel like for your readers to live in the world you create there? The more you draw people in for the long haul, the more you will grow your brand and sell your books.

Community: Engagement, Development, and Consistency. Perhaps you are thinking, Wait a minute. Isn't this the same as assets? No. Assets are simply that, assets. Community is what you do with them.

In other words, you can keep the treasure safe by burying it and then running from your responsibility to your readers. Or you can leverage the treasure for an even greater return by being involved and responsive to your online audience.

The key is authenticity. This comes from committing to a brand definition and message you believe in. Michael Hyatt gives provides several strategies for balancing of personal, professional, and promotional messages in social media interactions in his post about 12 Reasons to Start Twittering.
Your goal should be to develop a long-term, consistent brand and marketing strategy. By consistently meeting—and exceeding—your followers expectations, you develop trust. This includes trust in who you are, the community you are inviting them into, and your long-term commitment to create the best experience for everyone involved. Because fiction readers have so many options, keeping your fans depends heavily on delivering what you promise.
We have engaged fans with something as simple as voting on covers to something as complex as geo-caching games. More recently, we identified a rabid group of fans, sent them the first thirty pages of a new manuscript, and with minimal instructions asked them to see if they could figure out who the author was and then mobilize.
We thought it would take weeks to build momentum. Instead, fans communicated with each other, set up a Flickr page on their own, hounded those who hadn't posted to their Facebook pages, and had it done in less than a week! The feedback was that they loved it.
As I said, in this environment, novelists have more opportunity than ever. The question is, how will you leverage your identity, your assets, and your community for the maximum impact and results?