In case you missed them, here are my top ten posts for April 2011, along with my top ten commenters. I am sending each of the top commenters a free copy of Everyone Communicates, Few Connect: What the Most Effective People Do Differently by John C. Maxwell.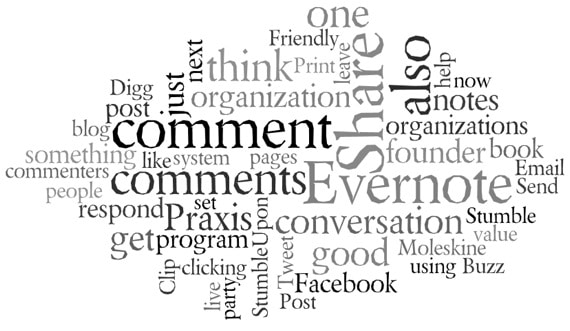 Here are my top ten posts:
I wrote four of these posts more than a year ago. As I have pointed out before, if you are a blogger, you can continue to generate significant traffic for old posts. You just need to be intentional about it. (I outline my strategy in a blog post called, "Recycling Your Blog Content.")
Although I didn't include it in the list, because it is not really a post, my About page continues to be near the top (#16 to be exact). If you are a blogger, this is why it is important to carefully engineer this page. You might want to read "10 Ways to Create a Better About Page for Your Blog."
My top ten commenters were:
Uma Maheswaran S
109 comments
Jeff Randleman
89 comments
TNeal
85 comments
Joe Lalonde
71 comments
meganhmiller
61 comments
Steven Cribbs
60 comments
Karl Mealor
53 comments
Brandon
26 comments

[email protected]


24 comments
John Richardson
24 comments
Note to commenters: Please sign up for a free Disqus account. This is the commenting software I use on my site. That way, when you comment it will create a backlink to your blog or Website. Also, if you upload an Avatar (picture), we will get to see what you look like. This is just way more personal and social.
For May, I'm going to give a free copy of Jolt!: Get the Jump on a World That's Constantly Changing by Phil Cooke, to each of my top 10 commenters.
Ready. Set. Go!
Question: If you blog, what was your top post for April? Why do you think that was the case? You can leave a comment by
clicking here
.