In case you missed them, here are my top ten posts for December 2011, along with my top ten commenters. I am sending each of the top commenters a free copy of Nearing Home: Life, Faith, and Finishing Well by Billy Graham. It is currently on the New York Times Best Sellers list.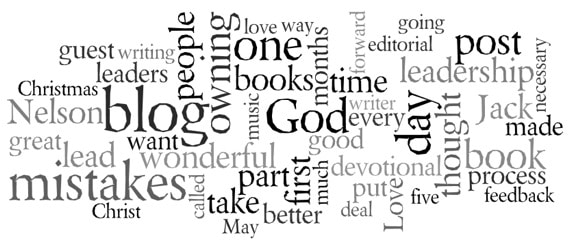 Here are my top ten posts:
In the list above, I placed the date the post was first published in parenthesis. Several items worth noting. (This was similar last month.)
Only three of the top ten were actually written in December. This is a consistent pattern as my archive of content grows.
Only three of the top ten were written more than a year ago. The emphasis on newer content this month is unique.
The list continues to be eclectic—leadership, tech, social media, life planning. I'd like to focus more, but I enjoy writing on a variety of topics.
My blog traffic grew 8.9% this past month (December over November). This wasn't as much as I hoped. However, I didn't blog at all during the week between Christmas and New Year's, so that certainly had an impact. For the year, it is up 174.7% with 5.1 million pageviews.
Congratulations to the top ten commenters for the month. They were:
[topcommenters]
For January, I'm going to give a free copy of How Do You Kill 11 Million People?: Why the Truth Matters More Than You Think by Andy Andrews to each of my top 10 commenters. This is a very different, but timely book. I've read it twice!
Questions: If you blog, what was your top post for December? Why do you think that was the case? You can leave a comment by
clicking here
.