In case you missed them, here are my top ten posts for November 2011, along with my top ten commenters. I am sending each of the top commenters a free copy of The Book of Man by William J. Bennett.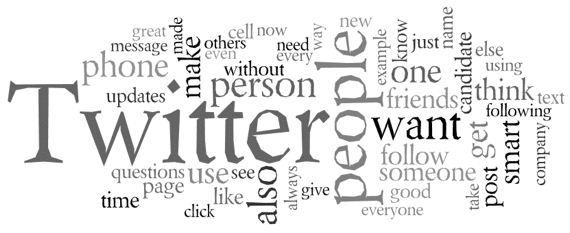 Here are my top ten posts:
In the list above, I placed the date the post was first published in parenthesis. Several items worth noting. (This was similar last month.)
Only three of the top ten were actually written in November.
The #1 post was written in 2007—four years ago.
Four of the top ten were written more than a year ago.
The list is very eclectic—leadership, tech, social media, life planning.
My blog traffic grew 15.4% this past month (November over October). For the year, it is up 154.7%
As I have pointed out before, if you are a blogger, you can continue to generate significant traffic from your old posts. You just need to be intentional about it. (I outline my strategy in a blog post called, "How to Keep Your Blog Posts from Dying in Your Archives.")
My top ten commenters were:
[topcommenters]
For December, I'm going to give a free copy of Nearing Home: Life, Faith, and Finishing Well by Billy Graham to each of my top 10 commenters. This is Mr. Graham's thirtieth book and his most recent. It is currently on the New York Times bestsellers list.
Questions: If you blog, what was your top post for November? Why do you think that was the case? You can leave a comment by
clicking here
.