In case you missed them, here are my top ten posts for October 2011, along with my top ten commenters. I am sending each of the top commenters a free copy of Close Enough to Hear God Breathe by Greg Paul.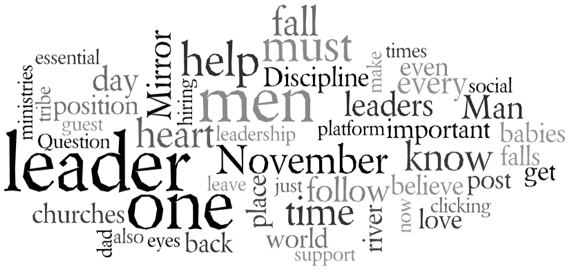 Here are my top ten posts:
In the list above, I placed the date the post was first published in parenthesis. Several items worth noting:
Only three of the top ten were actually written in October.
The #1 post was written in 2007—four years ago.
Five of the top ten were written more than a year ago.
Half of the posts were about tech topics.
The list is very eclectic—leadership, tech, social media, life planning.
My blog traffic did not grow this past month, probably due to the fact that I took a week off from blogging to attend The SCORRE Conference, where I was also a presenter.
As I have pointed out before, if you are a blogger, you can continue to generate significant traffic from your old posts. You just need to be intentional about it. (I outline my strategy in a blog post called, "Recycling Your Blog Content.")
My top ten commenters were:
[topcommenters]
Note to commenters: Please sign up for a free Disqus account. This is the commenting software I use on my site. That way, when you comment it will create a back-link to your blog or website. Also, if you upload an Avatar (picture), we will get to see what you look like. This is just way more personal—and social.
For November, I'm going to give a free copy of The Book of Man by William J. Bennett to each of my top 10 commenters. Here is the book trailer:
Question: If you blog, what was your top post for October? Why do you think that was the case? You can leave a comment by
clicking here
.