Performance Coaching for Teams:
Achieving Together
Reduce friction and surpass company goals with the Full Focus System for Teams
Learn More
Increased Productivity
Decreased Stress
Lower Turnover
Transform Your Team into a Positive, High-Performance Engine with Great Morale and Low Turnover
If your team is full of talent but has difficulties performing at the level you need...
If your team is stressed out, misses deadlines, and frequently miscommunicates...
Or if your team is continually putting out fires, unable to execute on the high-leverage work that creates progress...
This message could be the turning point for your organization.
Because with the Achieving Together Team Training, the team at Michael Hyatt & Company will teach you the system that's helped grow hundreds of companies in 50+ industries, some by $10 Million or more in less than 18-months.
It's also the system that's enabled the remote team at Michael Hyatt & Company to achieve rapid growth over the past several years while reducing stress, boosting morale, and slashing each workday to 6-hours from the typical 8- to 10-hours most people work.
Achieving Together is the cornerstone of growth for many of our top clients, because the reality for most businesses is that...
Remote or In-Person, the Workplace is Designed to Distract
As a high-performing professional, you expect your team to keep the pace you're setting. The challenge is that the workplace isn't designed to let your team focus so they can accomplish their projects at the level you expect.
Meetings
Emergencies
Interruptions
Competing agendas
Lack of clarity
Each of these distractions pulls your team's performance down. And when you know you've hired A-players—and pay A-player salaries—getting average results just doesn't cut it.
Chaos Threatens Your Company's Big Picture
With friction, lack of clarity, and underperformance making it challenging to meet your daily objectives, there's little time for much else. This means the strategic, high-leverage work that can create giant leaps forward in your business get little attention, if at all.
With markets constantly changing, this lack of strategic development creates a real danger of being left behind by your competitors.
On top of that, workplaces without a structure for managing chaos tend to have a culture that isn't attractive to high-achievers, leading to the turnover of your best people and a talent pool that can't perform at the level you need to grow and scale.
The Solution to Chaos Is a Framework for Order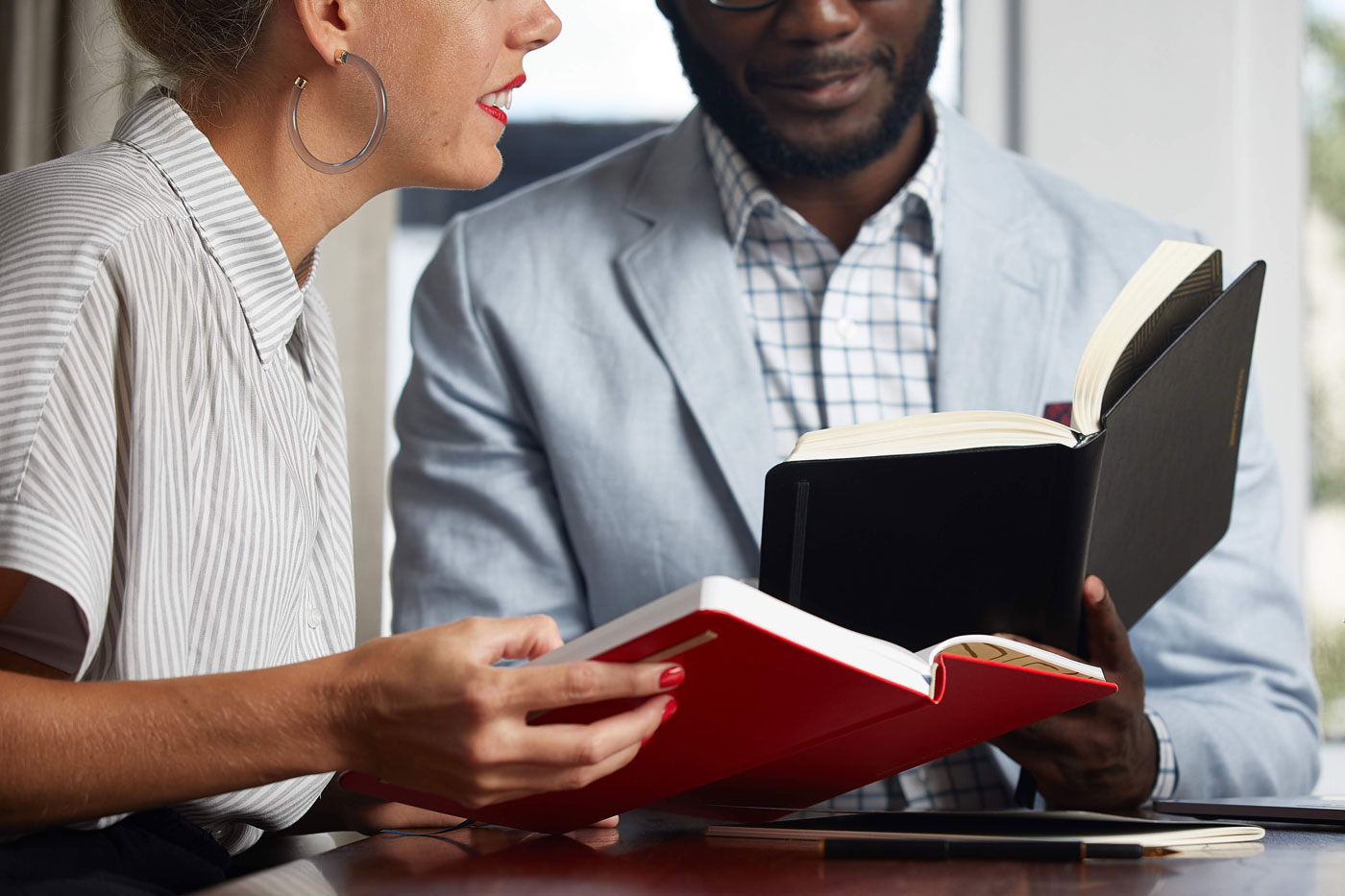 Every organization is vulnerable to the chaos that erodes its culture, breeds turnover, and hampers its ability to scale. This is why we expanded on our proven Full Focus System to give teams a framework to banish chaos, transform communication, and hyperfocus on the activities that generate positive, sustainable growth—without burnout or overwhelm.
Introducing Achieving Together:
The Full Focus System for Teams
Achieving Together is an immersive group training designed to kickstart a new way of approaching daily, weekly, and quarterly goals within your organization.
It's built upon the same system used in our Full Focus Planner, which is the leading productivity system among leaders who value effectiveness over checklists. The planner begins with your biggest goals and lets those goals drive your quarterly, weekly, and daily actions so you're always making progress in the areas that make a difference.
The Michael Hyatt & Company team leads this full-day curriculum. It is a dynamic, participatory experience where your employees can custom-fit the Full Focus System to your company's needs.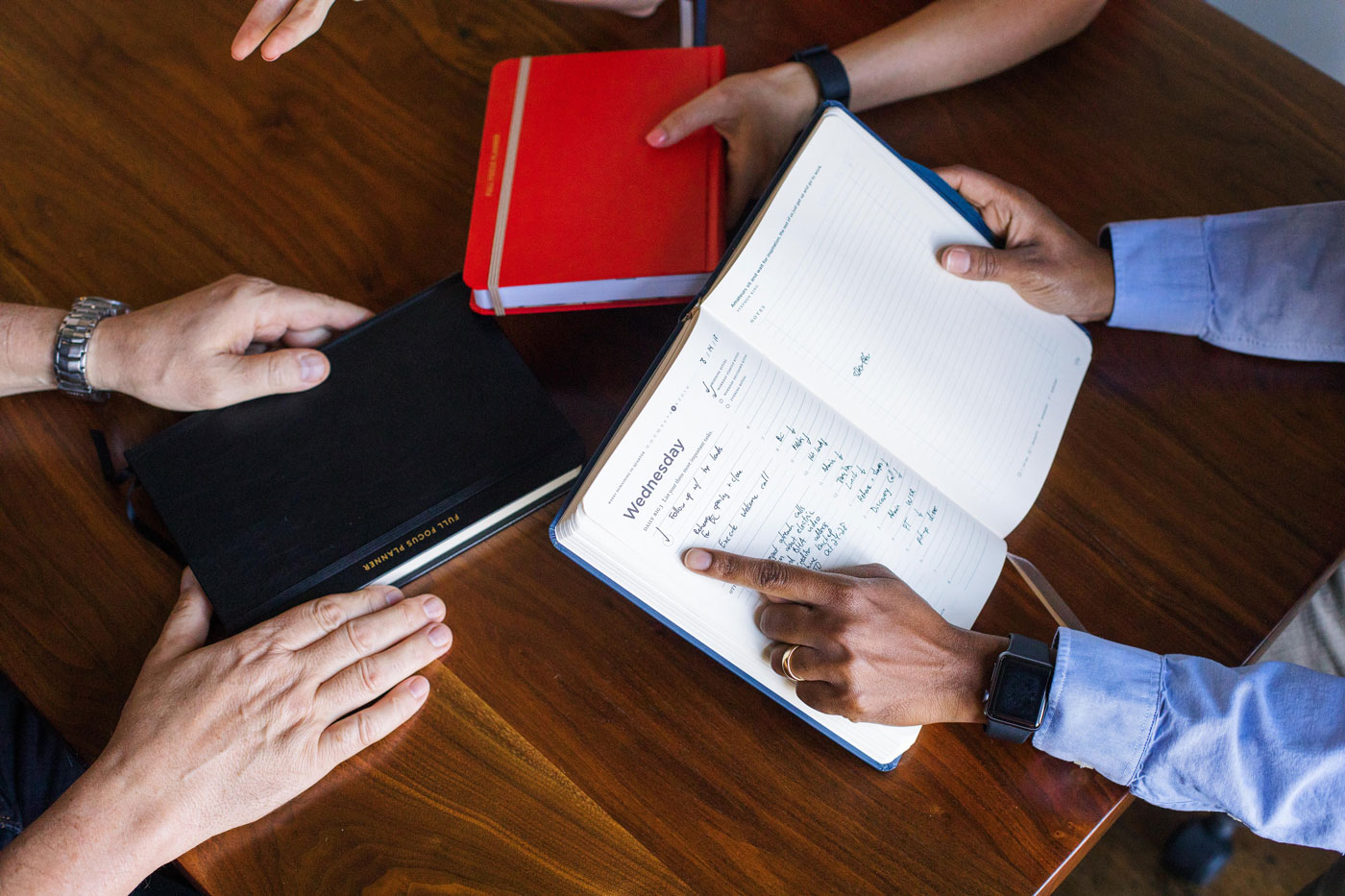 During this fast-paced training, your team will discover:
The 5 roadblocks to team achievement that cause team friction and missed goals (and how to solve it).
The "Instagram-truth" about your team's to-do lists, and how to ensure the most crucial work isn't last to get done.
Why more time won't help your team meet its deadlines, and how this one concept solves the busy-ness when done together.
The truth about knowledge work that can either bury you in extra tasks or liberate you to achieve more with less effort.
The 4 powerful elements that help your team stay focused on what matters, regardless of the "blizzard" of everyday details, demands, and distractions.
The no-friction process for selecting the most important goals for each day, quarter, and year.
How to leverage the 4 Zones of Productivity to focus your team on the work they're best suited for (and love doing).
The simple switch that minimizes interruptions, enabling deep work and fewer lost minutes spent remembering where we were.
What you should focus on throughout the day, and the insidious easy work that undermines what matters most.
The energy system for supercharging your team's effectiveness.
How to transform meetings from dreaded, useless time-sucks to valuable touchpoints that benefit your team's productivity.
When the training ends, your team will have the tools to achieve your organization's most ambitious goals.
They'll understand how to set priorities, focus on what matters, communicate and collaborate, and work together to achieve daily, weekly, and quarterly goals that move the company forward.

And to make sure the training is understood and implemented, your team will create a 90-day success plan to keep everybody accountable and on track.
Live group training for your team
Full day of training (virtual or in-person) led by Michael Hyatt & Company coaches.
Achieving Together workbook
Full of exercises and space for notes, this will be the reference your team goes back to again and again as Achieving Together becomes part of your company culture.
90-day success plan
This is an activity each team member completes before the day is over. This is the plan they will follow as soon as the training ends, so they're all working from the Achieving Together framework the very next day.
Step One:
Pre-Training Team Assessment
Our training kicks off by sending an anonymous, proprietary Productivity assessment to the attendees and their teams ahead of the training, which gives us a baseline of where they think they are, how strong they feel about the 5 key areas of goal setting, productivity, and achievement.
Step Two:
Pre-Training Alignment Call
We share the results of the Team Assessment to identify training areas to spend more time on. Also, we review the training flow and get aligned about the key outcomes. We then customize the day's agenda accordingly.
Step Three:
Deliver Training
A 6-hour training led by one of our Certified Trainers focuses on helping the attendees walk away inspired and motivated with updated research, tools, and best practices to maximize their leadership, productivity, and goal achievement as a team.
Step Four:
Post-Training Follow-Up Call
The purpose of this call is to coach the key leaders on how to implement aspects of the training to their unique context. We do this in a smaller group to make sure leaders are confident in executing these concepts, and have the tools to effectively lead their teams based on the Full Focus System.
Achieving Together does more than boost your team's morale and productivity. Companies that implement this system experience lower turnover, reduced stress, a culture of collaboration, and complete clarity on the most critical priorities and tasks.
How Achieving Together Is Impacting Businesses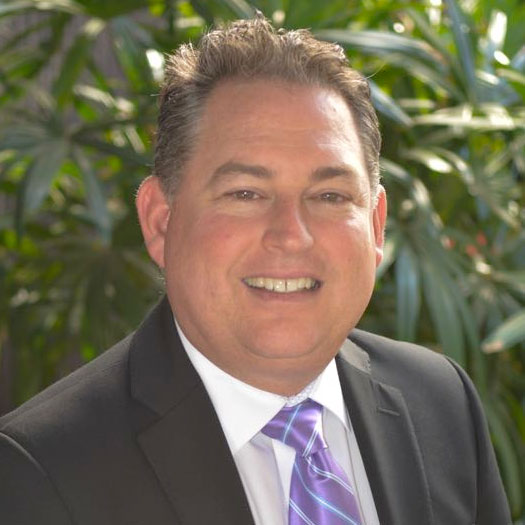 "The Achieving Together Training has changed the way that we plan and schedule our professional work and personal lives. The tips and tools that it offers can be applied anywhere. Blake was a great instructor and his explanations on each section were easy to understand. The goal achievement framework is a new way to look at how teams can be achieving goals together, which has felt elusive for years in our business. But Blake made it seem effortless and efficient. I would recommend this training to any team that feels like they could be more productive, both professionally and personally!"
Ben Dobbs
General Manager
PGA West of America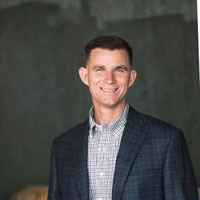 "In an environment where change is a constant and plans rarely survive first contact, Michael Hyatt & Company's techniques on goal setting, time management, and focused execution have made a profound difference for the leaders in our organization."
Major Eric Scherrer
Weapons and Tactics Instructor
US Naval Academy
The System Driving the Success of Michael Hyatt & Company and our High-Level Clients
By applying the system from Achieving Together, Michael Hyatt & Company has been able to:
Earn recognition on the Inc. 5000 list of fastest-growing private companies in the U.S.
Serve 500+ business owners, and guide them through the rough patches of 2020.
Grow 36% year-over-year, despite a pandemic and its impact on the economy.
Slash our team's workday to 6-hours while boosting productivity.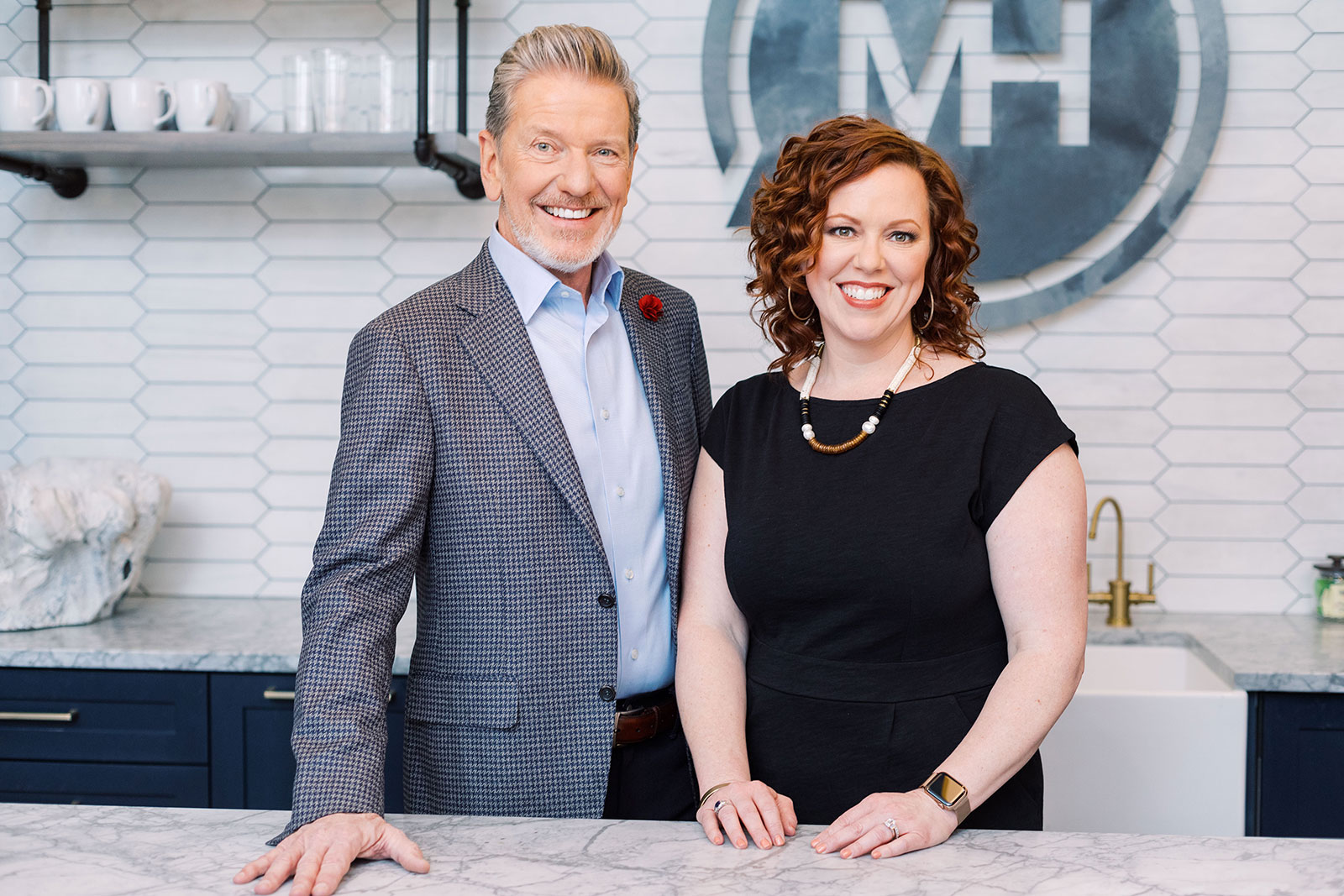 Even better, our clients have enjoyed:
11
reclaimed hours per week
64%
increase in confidence
66%
business owners took an additional week of vacation
Want to See How This Could Work for Your Organization?
If you're curious to see whether Achieving Together could help your organization, please click the button below. Answer a few quick questions, and schedule a call to see if Achieving Together is the right solution for your team.
Explore What's Possible with Your Team and Achieving Together
Use a proven system and install a culture of achievement and cooperation. Click the button below to determine if Achieving Together is the best next step for your team's growth.