Bad customer experiences can be great opportunities to transform not-wow into wow. When people have a bad customer experience, their expectations are lowered. Usually, this results in the customer abandoning the product or service and moving to a competitor.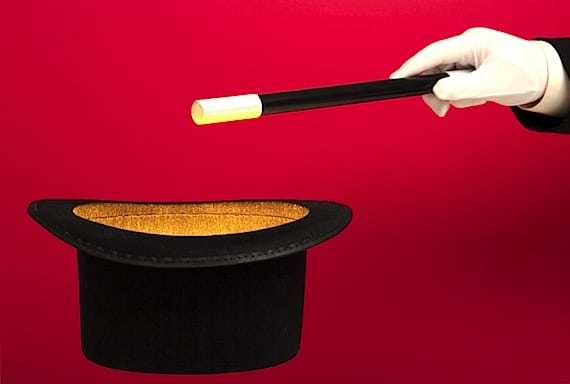 Photo courtesy of ©iStockphoto.com/AndyL
But it doesn't have to be that way. In fact, it can be an opportunity for organizations to win customers and generate positive word-of-mouth. But it all hinges on someone taking the initiative.
For example, I recently switched Internet service in my home from AT&T DSL to Comcast cable. AT&T had provided us with consistent, reliable service for years. But Comcast promised to deliver approximately three times the download speed and ten times the upload speed. When I found this out, I switched. It was a no-brainer.
Comcast definitely lived up to its speed claims. In fact, we were often getting even faster download speeds than we were promised. However, the service was extremely unreliable. We found ourselves rebooting the cable modem several times a day.
Last Saturday evening, after rebooting the modem five times, I had had enough. I called Comcast customer service. After navigating through a complex and frustrating phone tree, I finally got a real human on the phone. She checked my connection remotely, walked me through a trouble-shooting protocol, and eventually came to a dead-end.
"Sir, I need to send a technician to your home. Does Wednesday work for you?" (Keep in mind this was Saturday.)
"Are you kidding me?" I said, assuming she could send one out on Sunday or Monday at the latest.
"No, sir, I am not kidding you. That is the first repair slot I have available. Would you prefer the morning, between 8:00 and noon, or the afternoon, between 1:00 and 5:00."
"Actually, I would prefer tomorrow," I quipped. "I cannot wait until Wednesday. I depend on the Internet to do my work."
"Sir, I apologize," she stated coldly, "but Wednesday is the best we can do. Do you want us to come out or not?"
"Well, then I guess I don't have a choice," I said, as my expectations took a nosedive. "Afternoon is best … but I don't appreciate having to pay for a service I'm not getting." I held out the faint hope that she might at least comp my service for a month to compensate for the downtime and hassle I had experienced.
"I would be happy to credit your account for the five days between now and the time the technician repairs your system." She sounded annoyed.
"Fine," I acquiesced, realizing that she was playing strictly by the book.
I then hung up, feeling like I had just had a head-on collision with a heartless municipal monopoly. I felt powerless and frustrated.
Like I do throughout the day, I then Twittered about my experience—and my frustration. In fact, after seven tweets, it got to the point that my own family and a few friends threatened to stop following me on Twitter. "This is not like you. You need to stop. Now!" That got my attention.
About fifteen minutes later, I was contacted on Twitter by Frank Eliason from Philadelphia (a.k.a., "@ComcastCares"). Here was our Twitter conversation. Keep in mind that Twitter usernames are preceded by the "@" symbol:
| | |
| --- | --- |
| @ComcastCares: | "Were they able to assist?" |
| @MichaelHyatt: | "You obviously haven't read my early tweets. I am not a happy camper." |
| @ComcastCares: | "I am sorry for the bad experience. Let me review the signals on the account and see what I notice. What is the phone number on the account?" |
| @MichaelHyatt: | "XXX-XXX-XXXX. My issue is that that they can't send someone out until Wednesday to fix it!" |
| @ComcastCares: | "I agree. It is completely unacceptable especially since we did not get it right the first time. That is first date available to me but…" |
| @ComcastCares: | "I want to see what I can get done for you. What is a good contact number? I am looking to see what contacts I have in your area." |
Frank then tried to solve my problem remotely. Like the first rep I talked with, he was unable to do it. However, he promised me that a technician would be at my house the next day—on Sunday. I was skeptical.
On my way to church, I got a call on my cell phone. It was a local Comcast technican. "Mr. Hyatt, this is Jeremy with Comcast. I will be at your house in 20 minutes, if that is okay."
"Actually, it's not okay. I am on my way to church…. Any chance you could come this afternoon? I will be home by noon." I just knew I had missed my chance. Darn. I thought to myself.
"No problem," he assured me. "I'll give you call after lunch."
True to his word, he called and then showed up with two other technicians at about 1:00 p.m.
He started the conversations by saying, "Mr. Hyatt, I am sorry you are having problems with your cable service, but I can promise you this. We will solve your problem today if I have to crawl over every inch of your house."
Jeremy worked with his friends for the next two hours. They checked and double-checked everything. I won't go into all the details, but they found the problem: a bad cable split on the street that was creating a lot of noise. It was causing me to lose my IP connection repeatedly.
The wonderul thing is that they quickly fixed the problem. I have not had a single issue since Jeremy left. He solved the problem—and apparently solved it for good.
However, this would never have happened if Frank had not taken the initiative to stand for wow. Any other outcome was simply not acceptable.
Here's my take-away:
Bad customer experiences are inevitable.
You have to plan for them.
You have to have a plan in place to deal with them.
You have to move with lightening speed.
You must make a commitment to fix the problem—and then deliver.
Suffice it to say, Frank and Jeremy's response wowed me. I was on the verge of reverting to AT&T (which I still had not disconnected). However, I am now an evangelist for Comcast. Frank's initiative—just one person—turned my not-wow experience into a wow experience. And now his action is forever digitally enshrined in my blog.
It just goes to show you that everything you do matters. You can turn things around. You can create wow. But it begins with a decision.
Your decision.
Question: Where can you take the initiative now to stand for wow and make a difference?