Yesterday was a very full day at Catalyst in Atlanta. The conference officially begins today, so yesterday was full of smaller workshops on a variety of topics. I attended with my daughter, Megan Miller, and my communications director, Lindsey Nobles. Matt Baugher, one of our publishers at Thomas Nelson, joined for the afternoon sessions.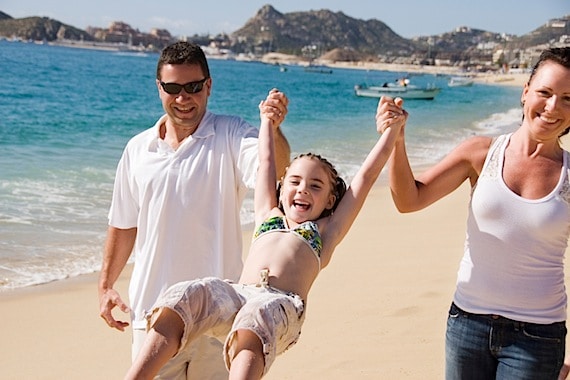 Photo courtesy of ©iStockphoto.com/LivingImages
We heard Perry Nobles, Reggie Joiner, a panel discussion with Anne Jackson, Carlos Whittiker, and Jon Acuff, and then Ian Morgan Cron. We also attended a wonderful party for bloggers, hosted by Brad Ruggles.
I took about 10 pages of notes, but I will spare you. It was all good stuff, but I wanted to share my notes from Reggie Joiner's talk. It had the biggest impact on me.
Reggie is the CEO of The reThink Group, "a team of innovative writers, thinkers, planners, creators, and do-ers who are devoted to influencing those who influence the next generation." He is the author of Think Orange: Imagine the Impact When Church and Family Collide [affiliate link]. He is also one of the founders of North Point Community Church, where Andy Stanley is the pastor.
In his talk, he made eight powerful points:
Most of us have been influenced by the church, but all of us have been influenced by the family. As a leader, if you want to influence the church—or any institution—you must start with the family.
Somewhere along the way, we developed a picture of the perfect family and what it should be like. (He held up a picture of a stock photo of the perfect family and noted that it doesn't really exist.)
If we hold on too tightly to an ideal picture, we set up families to become disillusioned.
God never really gives us an example of an ideal picture of the family in Scripture. They are all broken.
Your calling as a leader should not be to get families to conform to some ideal picture.
There are two different approaches to influencing the family:

The ideal picture approach.
The better story approach.

Parents don't need a better picture, they need to be invited into a bigger story. This is the story of restoration and redemption that God is telling through their particular family.
God doesn't use perfect pictures, he uses broken people.
He then went onto share some thoughts from Deuteronomy 6:4–9. It says:
Hear, O Israel: The LORD our God, the LORD is one! You shall love the LORD your God with all your heart, with all your soul, and with all your strength.

"And these words which I command you today shall be in your heart. You shall teach them diligently to your children, and shall talk of them when you sit in your house, when you walk by the way, when you lie down, and when you rise up. You shall bind them as a sign on your hand, and they shall be as frontlets between your eyes. You shall write them on the doorposts of your house and on your gates."
This passage is an exhortation to parents and leaders. It is imminently practical. It basically says that if you take the "bigger story approach," you will:
Imagine the end. It starts with God and ends with God. Sometimes, particularly in tough family situations, there is no real solution. There is only God.
Fight for the heart. This is everything. If you don't have your children's hearts, you don't have anything.
Make it personal. This is not merely a "Sunday faith." This is an everyday faith. You must teach your children every day in every way.
Create a rhythm. If you are counting on the church to influence your children, they only have about 40 hours a year to do so. However, parents have about 3,000 hours a year to influence their children. Clearly, the church can never do the job parents can do.
Widen the circle. Hebrew parents didn't try to raise their children alone. They had the help of the entire community. It does take a village. Children who have mentors and coaches outside their family are more likely to be lead healthy and successful lives.
Frankly, this was a complete paradigm shift for me. It offers hope for every family, no matter how broken. I can't wait to read Reggie's book.
Question: As a parent, what potential do you see in the better story approach?