This is a guest post by
Colleen Coble
. She is the author of thirty-five novels or novellas and has won numerous awards, including the Romance Writers of America prestigious RITA, the Holt Medallion, and the ACFW Book of the Year. She is also active on
Twitter
and
Facebook
. If you want to guest post on this blog,
check out the guidelines here.
Allen Arnold of Thomas Nelson and and Karen Ball of B&H Publishing Group recently presented a morning track for multi-published authors at the American Christian Fiction Writers Conference. When Allen started talking about building a tribe and using Twitter and Facebook, I saw the color drain from quite a few faces.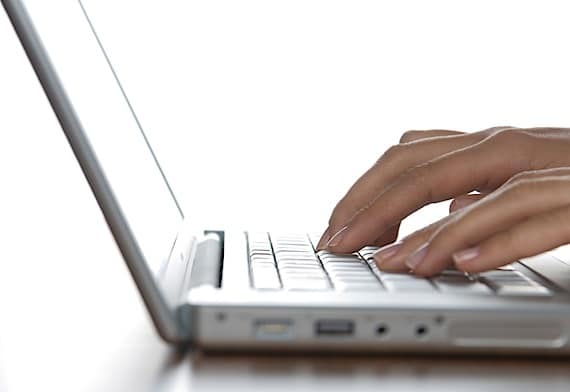 Photo courtesy of ©iStockphoto.com/fotosipsak
Jumping on the social media bandwagon is easier for some of us than for others, but it's so worth the effort it takes to connect with your readers. Allen sent all his authors this video, and it really shows the power of social media.
When Mike Hyatt first started talking about Twitter, I didn't understand the value, but I'm always looking for new ways to connect to my readers. I decided to give it a try. It didn't take long to realize this was the greatest thing to come along to help build my author brand. The results?
In the past year since I started using social media, my newsletter signups and website traffic have gone up nearly 50%. The pre-orders of my book from booksellers (i.e., "laydown") between my last two books increased 40%. I'm not saying it's all due to social media. Thomas Nelson has done a phenomenal job marketing my books. And, my husband has worked hard to get out bookmarks and signed bookplates to my readers who sign up for my newsletter. But I believe the defining difference is social media.
Here is how I've used it:
Tweet several times a day and have it feed over to Facebook. I respond to posts on my Facebook wall and to any mentions or direct messages that I get in Twitter. I get to know my readers so I can build a sense of community. I don't follow everyone who follows me like some do. I am more excited to follow those who are following 50 people than those following 100,000 because I know that person is one of my tribe. If a follower is clearly a spammer, I don't follow them back.
I blog and ask for reader opinion about covers, names, themes, etc. I always listen to my readers! For example, I recently asked for opinions on the cover for my first historical romantic mystery. When my readers didn't think it looked suspenseful enough, my fiction team changed the sky to stormy. That touch was just enough, and it was all thanks to my readers.
Allen suggested I give away a free download of Distant Echoes and Alaska Twilight on my website so I did. I also created extra content with an epilogue to Cry in the Night that's available exclusively to newsletter members.
I figure out what my hook is for each book and participate in blogs that might connect me with readers who are interested in that subject.
Participation in online reader groups like GoodReads helps me find readers who like my type of book.
Organization is crucial. I use TweetDeck to organize my Twitter feeds and stay on top of things that are happening in the industry.
I re-tweet posts of interest.
When readers email, I reply.
I run contests on the blog and my website and give away copies of my newest release to help create buzz.
When asked to guest blog or do online interviews, I make sure to find the time.
I know this seems like a lot of work, but I only spend about 15–30 minutes a day on it. My fabulous editor at Thomas Nelson, Ami McConnell, recently told me she's come to realize we must love our reader. That's what drew me to social media in the first place—that desire to connect to my readers and to consistently deliver the reading experience they expect.
Some people worry about privacy issues, but I haven't found that to be a problem. There might be a few kooks out there, but most people are just average folks who want to feel a connection and to be part of something.
If this seems intimidating, start small. Start with Twitter and feed it to Facebook. You'll find it doesn't take nearly as much time as you think. Once you're comfortable with that, move on to other areas and start building your tribe. The rewards are great!
Question: If you are an author—or want to be an author—how are you using social media to connect to readers and build your brand?