The volume of my blog comments has increased dramatically in the past year. I am so grateful for the robust community that has developed here. People often tell me that they find the comments as helpful as the posts. I agree.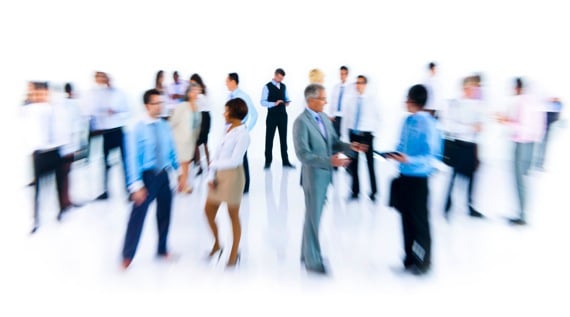 Photo courtesy of ©iStockphoto.com/Photomorphic
As a result, I read every comment and respond to as many as I can. However, this is currently taking me about ten hours a week.
I have come to the conclusion that I just can't continue. As they say in the business world, "it doesn't scale." At the rate my traffic is growing, I will be spending twenty hours a week on comments nine months from now.
I need to find another solution, so that I can focus on what I do best: write and speak. In 2012, I intend to produce four audio programs and write a new book. I can't do that with my current workload.
What Should I Do?
As I have thought about this over the last few weeks, I see three alternatives:
Disable commenting. The problem with this is that it reduces my blog to a broadcast medium—a monologue. Instead, I want to encourage conversation. The content in the comments provides a rich source of additional content.
Stop moderating comments. The problem with this is that the conversation can quickly degenerate into ugly rants and personal attacks. It's like what happens when someone abandons a building. It soon falls prey to vandalism and graffiti.
Recruit additional moderators. This seems like the most viable alternative. However, I have been stuck thinking I needed to hire someone. I felt like I would lose something in the process.
So what to do?
Why Not Get Out of the Way?
Last week, I was having lunch with my manager, Brian Scheer, and a new friend, Andy Traub. We were brainstorming about some of the audio programs we wanted to create next year.
I became really excited but quickly realized that I would have a difficult time pulling it off unless I could find the margin in my schedule to do so. I then explained the dilemma with my blog comments and how much time they were requiring.
Andy said, "You need to get out of your community's way and let them do it. By thinking that you need to do it yourself, you are keeping other people from jumping in and helping."
As soon as he said it, I knew he was right.
So here's what I am going to do. I want to recruit five Community Leaders to oversee my blog comments. These leaders will take responsibility for answering my reader's questions, making sure that conversations are civil, and flagging the comments that I need to address personally.
Please note: This does not mean that I will be inactive in the comments. I won't disappear entirely. It just means that I will be much less involved than I was before. This will free me up to focus on creating the best content I can produce—for you. I think it will also result in even more conversation in the comments.
Would you be interested in becoming a Community Leader here at MichaelHyatt.com?
What's in It for You?
While this is not a paid position, there are four benefits in becoming a Community Leader:
Contribution. You will be helping real people with real problems. You may be doing this here already, but this will make it official.
Recognition. I will create a new Community page with a photo and brief bio on each of the Community Leaders. I will also post a new set of Community Guidelines.
Freebies. I will send you a free copy of every new product I create this next year. In addition, I will give you free admission to my public speaking engagements (subject to availability).
Access. You will have access to my private email address. I will also follow you on Twitter, so that we can DM one another there.
Who Qualifies?
Community Leaders should meet the following four requirements:
You need to have a servant's heart. I really believe in giving back to the community. I want to serve my readers by providing appropriate resources and adding value to their lives.
You need to be familiar with my content. You don't have to remember every post. But you need to be familiar with my basic philosophy and approach to life and leadership.
You need to be willing to invest the time. Scanning and responding to comments will take 30–45 minutes of your time daily. Some days it will take more; some less. I expect you to reply personally to 10–12 comments a day.
You need to be able to resolve conflict. You can't be ruffled by the occasional snarky comment. You have to rise above the heat of the battle and respond in a thoughtful way without over-reacting.
What Do You Need to Do Next?
If you are interested in applying to become a Community Leader, please send an email to my assistant, Tricia. Tell her in 100 words or less why you want to do this and why you qualify. We want to make our selection before the end of the week, so we can have our new system in place by the first of the year.
Question: What do you think about this idea of using Community Leaders? You can leave a comment by
clicking here
.