I have been trying to figure out some way to communicate with our employees on some sort of regular basis. I considered a "Webcast." In fact, we even video-taped one. But, frankly, it looked forced and artificial. We ended up scuttling the project.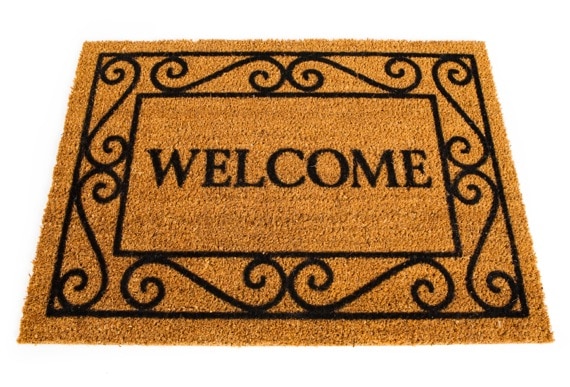 Photo courtesy of ©iStockphoto.com/sjlocke
I also considered sending out a semi-regular e-mail blast. This certainly has its advantages. For starters, I can communicate to almost every employee without any initiative on their part. In addition, it's free.
However, after thinking about it for a few weeks and after consulting with a few of our executives, I decided to set up a blog (short for "Web Log"). That's what you are reading now.
I think it has several advantages:
It is a familiar medium. It's different than a book or a newsletter, to be sure, but it is still publishing. As a company, this is a medium we understand. Also, as a writer myself, it's a medium I understand, which is important if I'm going to do this on a regular basis. I have been writing another blog for several months and have enjoyed the process. It allows me to write whenever I want without the expectation that it has to be at regular intervals
It provides a mechanism for feedback. E-mail does this, too, of course. All you have to do is "Reply." However, it excludes other people from the conversation unless you "Reply All." Unfortunately, that would generate hundreds of e-mail messages since I would be sending the original e-mail to more than 600 employees. By contrast, this blog allows for comments (see the bottom of this post). You can even enter your comments anonymously if you wish.
It provides an archive of communications. This feature allows you to catch up if you have missed some of my posts. I think it might also prove helpful to new employees, allowing them to read the entries that interest them whenever they have the opportunity or interest.
It may encourage you to start your own blog. I have been hoping that we would have several employees start blogging. Many companies are now doing this, including Microsoft. They have over 1,000 employees blogging. This is a great way to encourage communication within the company. It is also a great way to let the outside world know what goes on inside a company like ours. It can also be a low-key way to promote our company and our products.
It is cheap. TypePad, the blogging service I use, charges just $4.95 a month. It's hard to beat that. If you are interested in writing your own blog, TypePad offers a 30-day free trial.
Here's how I anticipate this working. Periodically, I will write a new post. It might be several per week or one a month. I honestly can't predict the frequency. Regardless, I will send out an e-mail to everyone when I do, alerting you that a new entry has been posted. From there, it's up to you.
Please do provide me with feedback. I want to hear "the good, the bad, and the ugly." If you disagree with me or want to provide an alternative perspective, go for it! If you are uncomfortable using your real name, use an alias. The important thing is to tell me what's on your mind.
Question: So, what do you think? You can leave a comment by
clicking here
.