Whether you like it or not, people are talking about you, your brand, or your organization online. Right now. Do you know what they are saying? Do you like what they are saying?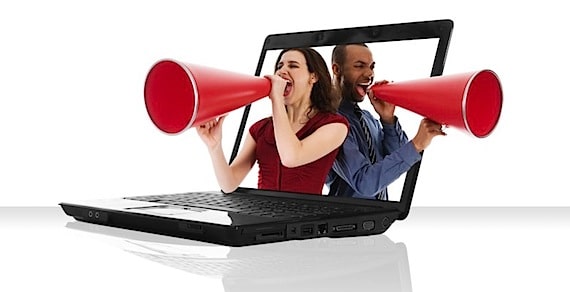 Photo courtesy of ©iStockphoto.com/YanC
As I have outlined previously, one important component of a social media strategy is building an "outpost." This is a sort of intelligence agency or "listening station" that allows you to monitor online conversations. Anytime someone says anything about my company—or me—online, I know within minutes.
For example, last week, one of our retail partners wrote a blog post, complaining that a shipment he had received from us was damaged. He was frustrated because it included some special order items that he had promised to one of his customers. As a result, he was put in the awkward position of having to call the customer and explain why his shipment would not be delivered as promised.
Because of my online monitoring system, I was notified within an hour of his post going live.
I was then able to go to his blog and comment on his post. I apologized and promised to solve the problem as soon as our office opened. (I also used this information to double-check our shipping procedures and see if we needed to make adjustments.) The salesman in charge of his account also contacted him and offered to overnight the damaged books.
This kind of interaction has at least four benefits:
It allowed me to solve our customer's problem.
It gave me immediate market feedback about our service.
It demonstrated that we are listening and responsive.
It provided me with an opportunity to attach a response to his post.
This last point is particularly important. What is said on the Internet stays on the Internet. If you don't enter into the conversation, then it makes you look arrogant, incompetent, or both.
For example, because my system checks for every mention of "Thomas Nelson," I also get alerts for Thomas Nelson Community College. My company, Thomas Nelson Publishers, is in no way affiliated with this school. It is amazing to me how many negative comments they get on Twitter.
Even though the college has a Twitter account (@TNCC), it doesn't appear that they use it to interact with dissatisfied customers (i.e., students). Like many companies, they apparently see social media as simply another broadcast channel for promoting their organization and making occasional announcements.
They haven't asked for my advise, but if they did, I would suggest that they take the following four actions:
Again, people are talking about you online. The only question is whether or not you will participate in the conversation.
Question: How are you monitoring what they say about you online?