I have always been driven to achieve. According to the Strengths Finder Assessment, achievement is one of my top strengths. I don't know whether I was wired that way from the beginning, or my propensity toward achievement came out of my upbringing.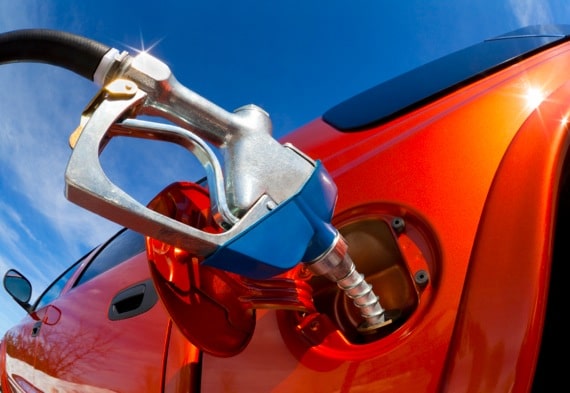 Photo courtesy of ©iStockphoto.com/JamesBrey
As a kid growing up in seven different countries, I always found myself as the new kid on the block. I discovered that one of the quickest ways to get noticed was to achieve. The more challenging the achievement, the better. Most kids want to be noticed and I was no different.
Over the years, I've come to appreciate just how critical it is to know what "fuels" the things we do. And it's not as obvious as you might think. In my case, I know it's not bad to achieve great things. But what's driving that achievement?
I've seen leaders who operated within their strength areas—but for unhealthy reasons. It might not show right away, but eventually the unhealthy drive starts to show its cracks.
Here's a short list of destructive fuels that leaders often use, even in the church:
People pleasing
Power and control
Image Management
Financial success
Jealousy
Unhealthy drive is like using steroids to enhance your performance—you get nice, short-term results but with tragic long-term consequences. Get it wrong and you leave a lot of pain and hurt in your wake. Get it right and watch how God brings renewed life.
Here's a list of four questions that I work through when I am not sure what is really driving me:
Am I using my strengths for the good of the project or the organization, or am I mainly seeking affirmation from outside sources like my boss or peers?
What is my true motivation for working on this project? Is it for the sake of others and the bigger picture or just to elevate my own status?
Does what I'm trying to do line up with who God designed me to be? I've had to step away from getting involved in some attractive initiatives, just because they were so far off from who God made me to be. Although the success of the project would have been great, I know that I would have been achieving for the sake of achieving, not out of being faithful to God.
If this project fails, how much of my sense of self-worth is in it? I know this seems sophomoric, but at a basic level it's core to leading from a healthy place. No matter how far I fall, I know my identity and worth is still rooted in God's unchanging love.
Unhealthy achievement (or the unhealthy pursuit of anything, even when you're using your unique strengths) can take its toll on you. I make sure I'm in relationship with people who know me. I have a small group that has an open to door to call me out when I need to be called out. They know my dysfunctions, confront me when needed, and keep me grounded.
The challenge is to first be candid with yourself about what fuels you and then replace it with the only fuel source worthy of a Christian leader—love of God and love of people. Anything short of that is a cheap imitation of the real thing. It never pays to run on anything else … ever.
What's the fuel that motivates you? Would people around you agree? You can leave a comment by
clicking here
.