Yesterday, when I posted about buying the new Macbook Air, several people asked in the comments or via email what programs I use on a regular basis. I thought I'd post a list of mine in the hope that you will post a list of yours. Even if you are a Windows user, I'd also like to see your list.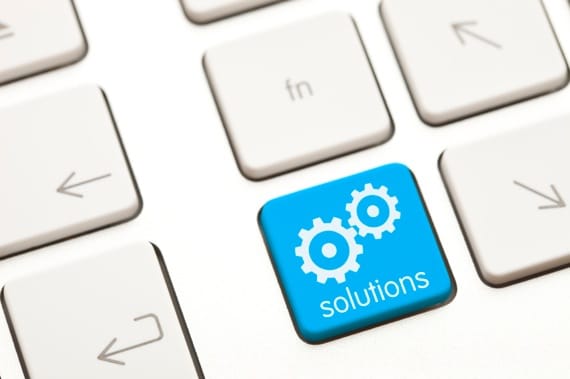 Photo courtesy of ©iStockphoto.com/rubenhi
Here are the programs that I launch automatically when I turn on my MacBook Air.
Background Programs
Amount
Alfred is a productivity application for Mac OS X, which aims to save you time in searching your local computer and the web. I like it better than Spotlight, LaunchBar, QuickSilver, or Google Quick Search. Make sure you check out the PowerPack.
Free
CloudApp allows you to share images, links, music, videos and files. Here is how it works: choose a file, drag it to the menubar and it provides you with a short link automatically copied to your clipboard that you can use to share your upload with co-workers and friends. Super simple.
Free
I use DoSomethingWhen to change my TimeMachine target drive when I change my location. When I am at home, I want to backup to my backup disk there. When I am at work, I want to backup there. I explain the process here.
Free
DropBox allows me to do two things: sync files across different computers and share files with colleagues. If you want to share a file, you simply drag it into the DropBox folder and it is available to everyone with whom you have decided to share the folder.
Free
iKey allows me to create keyboard shortcuts for all kinds of actions, including launching programs, loading web pages, and running scripts. It is a huge time-saver, particularly if you don't like using a mouse. (I hate taking my hands off the keyboard.)
$30.00
PathFinder is how Apple should have designed Finder. It is a file browser application that has all kinds of bells and whistles that make me vastly more productive. I especially like the dual-pane browser.
$39.95
SnagIt for Mac is my screen capture application of choice. I like it better than SnapzPro, which I used to use. It allows for all kinds of enhancements and annotations. It's a little pricey, but I think it is worth it if you do a lot of screen shots
$49.95
Synergy gives you total control over your music without interrupting your workflow. You can set shortcut-keys that allow you to pause, skip, or start a song without ever having to flip to iTunes. (Yes, that funny currency symbol is a Euro.)
€5.00
Typinator boosts your productivity and eliminates errors by automating the process of inserting frequently used text and graphics and auto-correcting typing errors. I couldn't live without it.
€19.99
Here are the programs I run in the foreground. I load these at startup, because I always want to have ready access to them. Before I bought an Air, I did this manually. But with the Air, it is so fast that I barely notice.
Foreground Programs
Amount
Evernote allows me to capture and remember everything. I can clip web pages, save emails, or just jot notes. Best of all, it has an iPad and iPhone apps that can share the same database. As a result, my stuff is always readily accessible.
Free
Even though my company uses Microsoft Exchange for calendaring, I use Google Calendar. The reason is that I need to share my calendars with others outside the company. I run Google Calendar as a stand-alone Fluid app.
Free
I have used Safari and Firefox but switched to Google Chrome a few months ago. I have found it faster than the others (especially Firefox). I also like the way I add to it via "extensions." It is a joy to use.
Free
HootSuite is the program I use to manage my Twitter and Facebook interactions. It enables me to segregate my followers into "streams" or columns. So, for example, I have one stream for my direct messages, one for "mentions," one for family, etc. I run HootSuite as a stand-alone Fluid app.
$5.99 a month
Apple Mail comes free with every Mac. It is built into the system. I like it better than Microsoft Outlook, because it is simple and focused. It doesn't try to be a Swiss Army Knife. It does one thing well: email.
Free
I have tried numerous to-do list managers. However, I like Nozbe best, because the program syncs in the cloud (unlike Things). As a result, I always have my to-do list with me, whether on my Air or my iPhone. The developer, Michael Sliwinski is super-responsive. I run Nozbe as a stand-alone Fluid app.
$9.95 a month
Okay, now it's your turn.
Question: What programs do you load automatically at startup? You can leave a comment by
clicking here
.