Last week, Gail and I attended the Building Champions Experience in Sunriver, Oregon. One component of the conference was focused on creating a life plan. I first did this about eight years ago, but it was Gail's first time through. We began by visualizing our own funeral.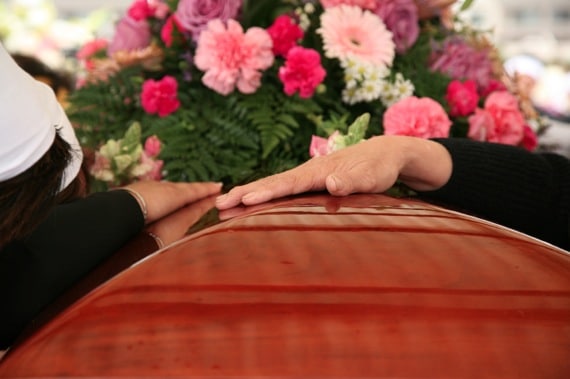 Photo courtesy of ©iStockphoto.com/Kameleon007
I realize that this may sound morbid, but it is incredibly helpful. In the Seven Habits of Highly Effective People, author Stephen Covey exhorts us to "begin with the end in mind." Starting with your own funeral is the ultimate form of this.
Daniel Harkavy, the CEO of Building Champions, led us through this exercise in Sunriver. He instructed us to write out our own eulogy. I have done this every year, tweaking it each time. It provides an unparalleled opportunity to connect to your most important priorities and values.
If you want to do this on your own, I recommend the following seven steps:
Schedule a four-hour appointment with yourself. This may seem like a long time, but I have found it's about right. It gives you the opportunity to disengage from the demands of day-to-day life and immerse yourself in the exercise. However, more than this amount of time might be difficult to sustain emotionally.
Find a quiet place that is completely private. You will need a place where you won't get distracted. I have found that I best connect to what's important when I am in a beautiful, quiet spot outdoors. Movie soundtracks can also enhance the setting. Warning: find a place where you feel free to express your emotions. It is not unusual to cry or even weep.
Make a list of those in your life who matter the most. Obviously, you will want to include your immediate family, but there are undoubtedly others as well. My own list includes God, Gail, my children, my parents, my co-workers, my friends, and even my readers and Twitter followers.
Now visualize your own funeral. Michael Gerber provides some guidance for this in his excellent book, The E-Myth Revisited:


I'd like you to imagine that you are about to attend one of the most important occasions of your life.

It will be held in a room sufficiently large to seat all of your friends, your family, your business associates—anyone and everyone to whom you are important and who is important to you.

Can you see it?

The walls are draped with deep golden tapestries. The lighting is subdued, soft, casting a warm glow on the faces of your expectant guests. The chairs are handsomely upholstered in a golden fabric that matches the tapestries. The golden carpeting is deeply piled.

At the front of the room is a dais, and on the dais a large, beautifully decorated table with candles burning at either end.

On the table, in the center, is the object of everyone's attention. A large, shining, ornate box. And in the box is … you! Stiff as the proverbial board.

Do you see yourself lying in the box, not a dry eye in the room?

Now, listen." (p. 137)

Write down what each person says. Imagine that the people who mattered the most to you have five minutes to speak. What did they most appreciate about you? What did your life mean to them? What impact did it have? What have they lost with your passing? Write these words down as though you were that person. A paragraph for each should be sufficient.
Determine what would have to change in your life in order to create this outcome. Here's the good news: you aren't dead yet. You can still change the outcome. You can take the steps necessary to begin shaping these eulogies—and the outcome of your life—now. Do you need to make a phone call, rekindle a relationship, or be more intentional with those you love? Whatever is required, wouldn't it be worth the effort?
Use this as the motivation to create a written plan. A "life plan" may sound daunting, but it's not. In fact, I believe you will find it to be one of the most inspiring experiences of your life. I have provided a step-by-step guide in another post, so I won't repeat myself here. Suffice it to say that my purpose here is to motivate you to live your life intentionally, with purpose. A life plan will help you do that.
This eulogy exercise is not theoretical. You will eventually die, and it will come sooner than you expect. That's just reality.
From Sunriver, Gail and I flew to Phoenix to attend the funeral of her oldest brother, Philip. Though Gail's parents lived into their mid-80s, Philip died at 66 of an unknown auto-immune disease. To those of us who loved him, we felt he was was taken from us before his time.
Philip was a retired Air Force Colonel, so he had a full honor guard at his funeral. It was deeply moving. (His daughter, Karen wrote eloquently about it.) I was especially touched by the eulogies of his two sons delivered. We then spent the next couple of days with Gail's family, remembering Philip and paying tribute to a man who lived his life so well.
Question: What about you? What will the most important people in your life say when you are gone?