If you have been following my blog for more than a week, you know that I am a big proponent of social media. We have used it at Thomas Nelson to achieve some dramatic results, particularly for a few of our authors who don't otherwise have a media platform. As a result, I am convinced that social media marketing works. Except when it doesn't.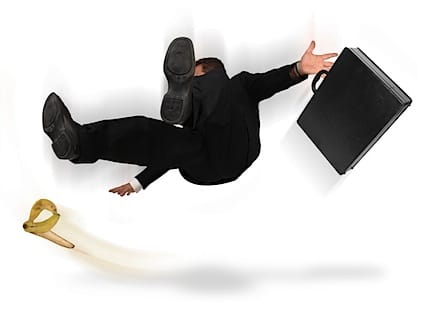 Yesterday, I was reading a blog post by Tim Ferriss, author of The 4-Hour Work Week. I am a fan of his, so when I discovered that he had worked with StumbleUpon to develop a new blog traffic builder called Su.pr (pronounced "Super"), I got very excited.According to Tim, the program:
Submits your content to StumbleUpon's 7.9 million users with each post
Showcases your best content in a right-hand sidebar for each page you link to
Provides suggestions for optimal posting times, resulting in more traffic per post
Schedules as many tweets or posts as you want, for any time
Enables you to see your click-throughs in real-time
Allows you to see your retweets for each post, including the biggest influencers (ranking coming soon)
Posts to Twitter and Facebook at the same time, with more platforms in the pipeline
Provides a way for you to use your own short URL (i.e. michaelhyatt.com/ab123) instead of someone else's branding
So, I headed over to the Su.pr site to sign up. I discovered that it was in "private beta." To sign-up, you have to enter an invite code. Thankfully, Tim had provided one on his site. When I entered it, I received this message: "Sorry, the invite code you entered is no longer valid" (see screenshot below).

No, problem, I thought. Tim said he only had 50, so I obviously got here too late.
When I clicked on the Request one link, Su.pr told me to follow StumbleUpon on Twitter—they would be posting invite codes there (see screenshot below). So I dutifully did as I was asked and begin following. I thought, Um. This might be a cool promotional tool.

After a few hours, I noticed that StumbleUpon had not posted any invitation codes. So, I decided to check StumbleUpon's Twitter profile. I was surprised that they had not provided an update since February 20. I kid you not (see screenshot below)!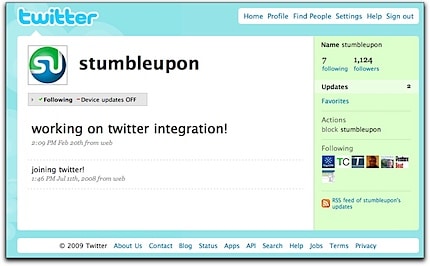 Obviously, someone dropped the ball. Frustrating prospective users is not the way to build your brand online—especially a new brand. What can we learn from this? Five things:
Don't launch a new project until it is ready.
Make sure you have checked every path a prospective customer might take.
Check and double-check links to make sure you know where they lead.
Don't go big on the promotion until you know for sure you have everything working.
If you screw up, fix it and then admit it—fast!
We hear a lot of talk about viral marketing. What people sometimes forget is that it also works in reverse when customers have a bad experience. Think of this as viral anti-marketing.
Update: Just as I was finishing this post, TechCrunch posted a few more invite codes. I went to the Su.pr site and was pleased that I got in. I got past the first screen and was asked to enter my username, email, and password. However, I was also supposed to enter some CAPTCHA code to protect the site against spam robots. Unfortunately, my browser wouldn't display the code (see screenshot below). I tried it on two different browsers (Safari 4 and Firefox 3, both on the Mac.)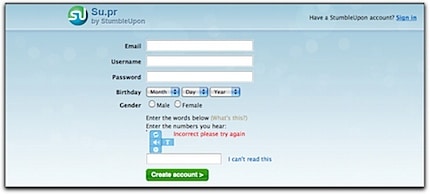 I'm not sure about the product, but the marketing is definitely not ready for prime time.