Being a leader is often brutal. The demands are relentless. Much of the time you are trying to navigate without a map. Yet your organization—your people—are counting on you to figure it out and get safely through to the other side.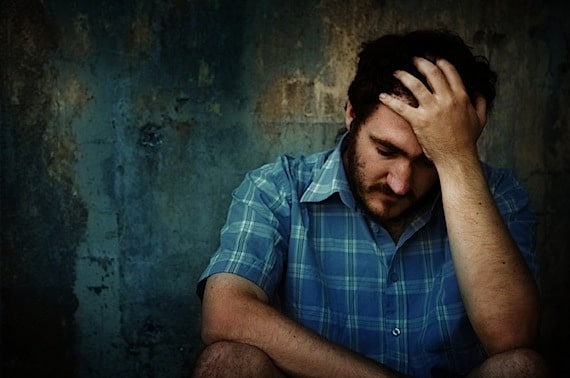 Photo courtesy of ©iStockphoto.com/hidesy
It's no wonder that leaders often experience anxiety, discouragement, despondency, and downright burnout. If you are experiencing these emotions, you are not alone. They are very common. But they can also take a toll on your relationship with God, your marriage, and your work.
Several years ago, when I was in business for myself, a very important client fired me. I didn't see it coming. In fact, I thought I had been doing a great job. He was my primary focus, and I had given myself fully to helping him succeed.
The one day, out of the blue, I got a fax. (That tells you how long ago this was.) Not a personal visit. Not a phone call. Just a fax. In it, he unceremoniously fired me. I was stunned.
Initially, I was angry. How can he do this to me, I thought, especially after all I have done for him? Then I was deeply hurt and wounded. I wanted to retaliate. But finally, after a few days, I settled into despondency. I remember weeping intermittently for days over the loss.
I finally told my business partner that I needed to take a few weeks off. During this time, I thought seriously about quitting altogether. Instead, I settled into a deep funk that lasted for months. I was weary and broken. It affected my relationship with God and my work. I had no where to turn for help. I just wanted to quit. I was "a dead man walking."
I wished I had known then about Restoring the Soul Ministries in Golden, Colorado. They provide "life changing soul care for Christian leaders." That is exactly what I needed: soul care. I am confident they could have helped me get through this faster and with less wear and tear on my life and work.
Specifically, Restoring the Soul provides one- and two-week "Soul Care Intensives," a powerful blend of counsel, spiritual direction and focused teaching. They seek to connect the reality of the Gospel with the reality of your brokenness.
Restoring the Soul was founded by Michael John Cusick. He is an ordained minister, spiritual director, and Licensed Professional Counselor who has experienced first-hand the restoring touch of God in a deeply broken life and marriage. He is also an adjunct professor Denver Seminary.
As someone whose passion is focused on both leadership and personal growth, I understand that sometimes personal brokenness gets in the way of accomplishing our mission and realizing our vision. When relational pain, ministry weariness, or even sexual brokenness become areas of struggle, everything else is effected and can come to a screeching halt.
But you don't need to let your brokenness become a barrier to the life you were meant to live. Instead, you can let your brokenness become a bridge to that life. Restoring the Soul is an organization that cares for Christian leaders and helps people cross that bridge. Perhaps you—or someone you know—could profit from a program like the one they offer. Maybe it's time to take a step a positive step toward a new reality.
Question: Have you ever benefited from Restoring the Soul or a program like it?