At the risk of wearing you out, I want to ask for your input on this cover one last time. More than 750 people voted on the four covers I posted earlier today. They left almost 300 comments. I read through every single one. They have helped me clarify my own thinking and will influence the outcome.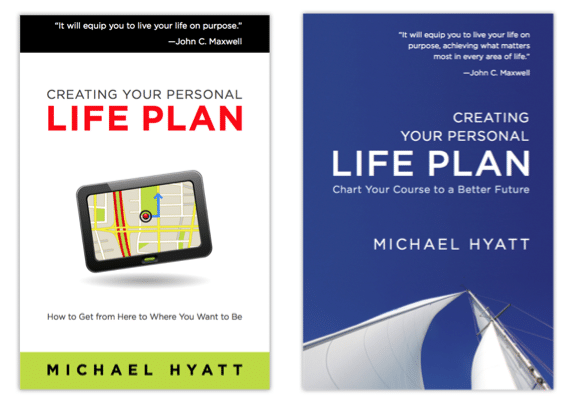 The top two choices were very close: The GPS Cover took 40 percent of the votes. The Sail Cover took 30 percent. I also polled people as to their gender and then cross-tabbed the results. The results were almost identical for the GPS Cover. Men and women voted the same. However, among women the Sail Cover and the Tree Cover tied for second place.
The biggest complaint with the Tree Cover was that the imagery is over-used. People pointed to The Purpose Driven Life by Rick Warren as an example. The Ruler Cover received very few votes. Several noted that it looked more like grammar school imagery than architectural.
Personally, I could go with either of the top two finalists. Each has their advantages and disadvantages. So, I thought I would get your input one last time before making my decision.
We have not changed the GPS Cover at all in this last round. However, we did use input from my readers to change the Sail Cover. Specifically:
We changed the saturation of the sky to make it lighter blue.
We changed the title font from serif to sans serif.
We added a longer version of the Maxwell quote.
We adjusted the vertical spacing.
I have also added an "age group" question to the survey. This will allow me to see which option is popular among specific age groups.
So, which of the these new cover comps do you prefer? You can leave a comment by
clicking here
.
[surveymonkey poll="RGw1EP4COpK2kfL6d_2fq_2bUQ_3d_3d"]