Recently, I switched my blog's email subscription service from Feedburner to FeedBlitz. Why? Because I listened to the feedback from my readers.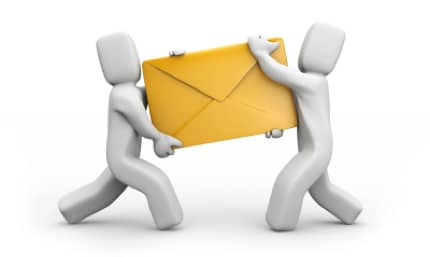 Feedburner is owned by Google and it's free. It provides a simple way for bloggers to offer both RSS and email subscriptions to their readers. It's free, but it is a one-size-fits-all approach. You don't have much control over the formatting, especially for email subscribers.For example, you can't do much to customize the graphics other than insert a picture. You can't modify the subject line, so that it includes the article title. As a result, every email I sent to my subscribers looked like this, with the exact same subject line: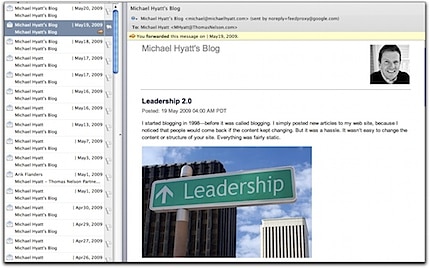 Kind of redundant, huh? It makes it very difficult for my readers to scan their emails and see which one contained the post they wanted.
FeedBlitz is an alternative to Feedburner. It isn't free, but it offers significantly more options for customizing your messages. You can also modify the subject line, so that it includes the specific article inside the newsletter. It looks like this: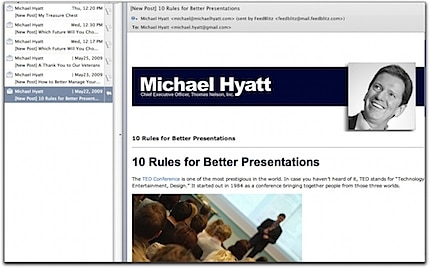 This only scratches the surface. You can customize almost every aspect of your feed and your email newsletter. If you are a blogger, it is worth evaluating FeedBlitz. The company even offers a 30-day free trial. I also found the tech support to be fabulous.
Question: What service are you using for your email newsletters and why?