I just returned from the Re:create Cruise 2011. We had a magnificent time aboard the Celebrity Century. The theme of the conference was "The Creative Life." I was one of four speakers, including Pete Wilson, Ken Davis, and our host, Randy Elrod.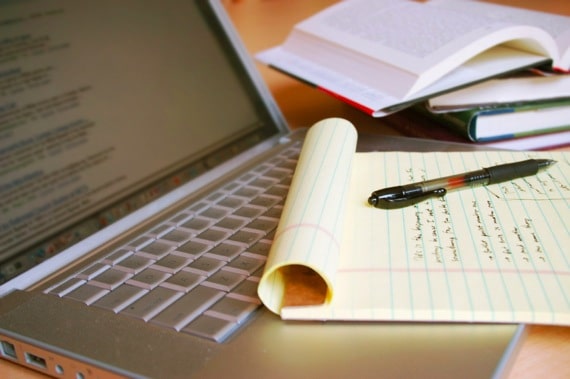 Photo courtesy of ©iStockphoto.com/pablohart
I spoke on "The Role of Work in Creativity." I began by telling the story of getting my first book published. I will share that with you in this post. In my next post, I will share the four principles, I learned from my experience.
The Work of Getting Published
In 1997, a friend of mine urged me to consider writing a book that would eventually become The Millennium Bug. He was a well-connected literary agent and was confident he could find several publishers interested in buying it.
So, I prepared a formal book proposal. He then began the process of trying to sell it. He pitched the book to thirty publishers. The first twenty-nine rejected it. I was discouraged and wanted to throw in the towel. My agent persisted.
Finally, Regnery, the thirtieth publisher, agreed to publish the book and offered me a contract. I was thrilled—until I realized I now had to write the book! That's when the real work began (or so I thought).
The Work of Writing the Manuscript
I was determined to meet my deadline, so I mapped out a writing plan. I calculated how many words I had to write a day to meet the deadline. I worked from 4:00 a.m. to 7:30 a.m. daily and then went to my day job.
Unfortunately, as I approached the finish line, I started falling behind in my daily word count quota. It was becoming clear that I would miss my deadline. This was unacceptable, so I checked myself into an extended stay hotel for two weeks to finish the book. I wrote every day for twelve hours.
I then hired a professional editor to copy-edit the manuscript. Miraculously, I turned in my manuscript by the due date. I was proud of the finished work. I envisioned my editor saying, "Wow. This is the cleanest manuscript I have ever seen."
I didn't hear a word from the publisher for almost three months. Then suddenly, without so much as a phone call, I received the edited manuscript back in the mail. My editor had marked up almost every page with red lines and notes. Some pages were completely crossed out. My heart sank.
I hadn't factored into my schedule time for the editing and re-write process. As I would later learn, this was a common rookie mistake. I spent the next thirty days—early mornings, evenings, and weekends—revising, editing, and polishing my manuscript. But I finally finished and resubmitted it to the publisher.
The Work of Promoting the Book
Six weeks before the official pub date, the publisher called. He explained that his sales staff had been unsuccessful in trying to place the book. "The bookstore buyers just don't get it," he explained. "They don't know if it's a computer book or a current events book. I'm afraid we are going to have to cancel publication."
Drawing on my previous sales experience, I talked him into continuing with the book's publication. However, he said it would be "a small print run of no more than 2,500 copies." I was disappointed, but didn't have another alternative.
Regnery then assigned me a publicist to help promote the book. However, she would not return my calls or emails. The publishing date was fast approaching, and I was growing desperate. Finally, another publicist called me.
After a brief introduction, she said, "Your original publicist is not going to work on your book. The publisher doesn't think it has enough potential, so they have assigned it to me. Frankly, I don't get the book at all."
Great, I thought. Maybe this book is just not meant to be.
But, again summoning my best sales skills, I explained who the audience was for the book and why I thought it would work. She reluctantly agreed to write a pitch letter and fax it to the top media outlets. She didn't seem particularly hopeful.
The Work of Success
To our surprise, radio and TV stations began calling to book me as a guest. In the first thirty days after publication, I appeared on more than one hundred shows. The book began to take off. Within the first week, the publisher had to go back to press.
Six weeks after publication, the book hit the New York Times bestsellers list, where it remained for twenty-eight weeks. During this time, I did more than one thousand interviews. Some days, I would do 12–14 interviews in a row. It was demanding and draining work. On top of that, I still had my day job.
(Sidebar: After turning in the original manuscript but before publication, I came to work at Thomas Nelson. I explained to my new boss that I had agreed to promote my book. He and I both assumed that this would require no more than 20–30 interviews, and then I would be done. Regardless, he agreed that I could do whatever it took. To his credit, he kept his word and supported me throughout the process.)
The book eventually sold about 360,000 copies. It was an incredible outcome for a book that almost didn't get published. If I had known how much work the publishing process would require—both in writing the manuscript and in promoting the book—I am sure I would not have signed up.
In Part 2 of this series, I share some of the lessons I learned about creativity and work.
Question: How do parts of my story reflect parts of yours? You can leave a comment by
clicking here
.