It's no secret that book sales have suffered in the current recession. According to the Book Industry Study Group, units sales for 2008 were 3.03 billion, down 1.5%, from 3.13 billion copies in 2007. If you look at the dollar comparison, book sales were actually up 1%, but this was driven by higher retail prices.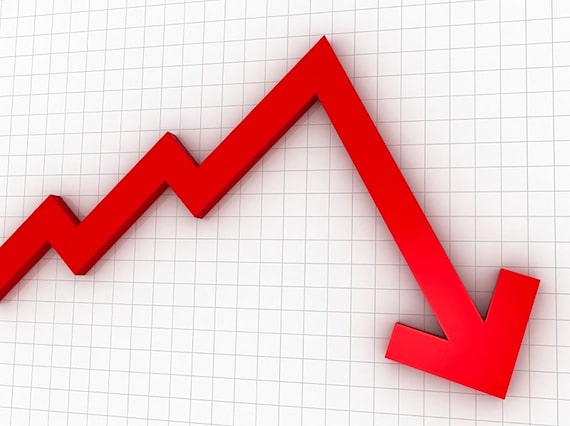 Photo courtesy of ©iStockphoto.com/alexsl
Sales of religious books fared worse. According to an article in today's New York Times:
Sales of religious books, previously a bright spot for the publishing industry, plummeted 10 percent to 247 million copies from 275 million copies."
Keep in mind that Christian books are actually a sub-category of Religious books. For example, The Secret, which was a huge bestseller, would be classified as Religious but not Christian. The Religious category includes all religions, including New Age titles.
Regardless, the Times reporter, Mokoto Rich, interviewed me for this story on Wednesday. In the article, she cited our conversation:
Michael Hyatt, chief executive of Thomas Nelson, one of the country's largest religious publishers, said the category did not have a top-selling book like 'The Purpose Driven Life' by Rick Warren or the 'Left Behind' series last year. The success of those books, Mr. Hyatt said, helped benefit all books in the category because 'when people walked into a store to pick up those titles, they picked up something else.'"
I thought I would elaborate on our discussion, since several of my comments didn't make it into print.
No, I don't think the growth in electronic books is driving the decline. While there's a greater interest than ever-before, the absolute numbers are astonishingly small—just 0.47 percent (compare total U.S. book sales in 2008 of $24.3 billion to electronic book sales for the same period of $113 million.) You might find other statistics elsewhere, but these are the numbers reported by the publishers themselves (81 of them) to the Association of American Publishers (AAP).
The religion category has enjoyed several years of unprecedented growth. In fact, it has been a bright spot in the industry. This is why almost all of the New York trade publishers now have a Christian division or subsidiary. This fact makes the comparisons more stark.
Much of this growth has been fueled by a hand-full of true blockbusters, including The Prayer of Jabez, the Left Behind series, and The Purpose-Driven Life. These were some of the best-selling books of all time—not just in the religion category but across all categories.
These books were so big that they drove consumer traffic to the stores. While consumers were visiting the Christian bookstore or the Christian section of the general market bookstore, they bought other titles as well. As a result, the entire category benefited. Even the publishers that didn't publish one of these books experienced growth. As they say, "a rising tide lifts all ships."
Unfortunately, we have had no real Christian blockbusters since The Purpose Driven Life. As a result, our entire category has suffered. But what about The Shack? you may be thinking. For the most part, this book has not been merchandised in the Christian section of most general market bookstores. Instead, it has been in the bestseller section or the general fiction section. It has also been so heavily discounted in the mass market that Christian stores have had a difficult time competing.
I don't think that this means there is something systemically wrong with the Christian category. I think another Christian blockbuster will eventually emerge. But in the meantime, the lack of one is forcing us to create models that don't rely on blockbuster traffic. If there's any benefit to the recession (and I think there are several), it is that it has shaken up our sense of business-as-usual. We are being forced to innovate. I believe we will come out of the recession stronger than ever.
We are seeing early signs that the recession may be bottoming out. It's still too soon to tell, but the flow of returns is slowing compared to last year. In addition, we are seeing several of our own titles gain traction, including The Noticer by Andy Andrews and The Face of Betrayal by Lis Wiehl.
Frankly, this year at Thomas Nelson, we are assuming that sales will be flat. (The truth is that we have very little visibility, given the current environment.) However, we are convinced that we have the best list of titles we have ever had. As a result, we are working hard to exceed our goals. If the economy does see some improvement, we will have a very good year.
Though there may be gloom at Book Expo America in New York this weekend, is not affecting us here in Nashville. We remain cautiously optimistic and committed to this category.
Question: Do you see any other reason why sales of Christian books may be down? Do you see positive signs on the horizon?