As you may know, the Amazon Kindle 2 has the ability to read books out loud. The text is read by the computer, so it doesn't come close to a true audio book read by the author or an actor. However, I have found it to be surprisingly useful.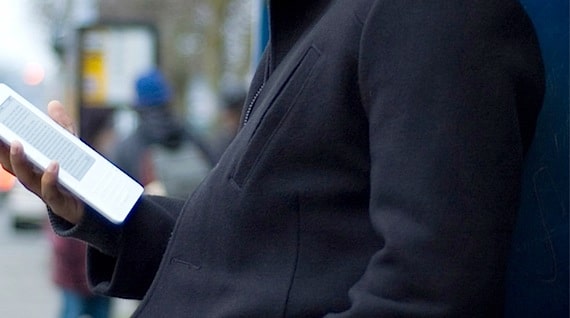 For example, last week when I received my new Kindle 2, I wanted to read through the user's manual. (I know, I am one of those kind of people.) So, early one morning, I started reading in the conventional way—at least conventional for an eBook.
Eventually, it was time to get ready for the day. But rather than closing the book, I turned on the text-to-speech function and listened to the book while I shaved. The Kindle started reading at the top of the current page and continued until I stopped it. When I finished getting ready, I resumed my normal reading, at exactly the point the text-to-speech function had stopped. Amazing.
But surprisingly, Ray Blout, Jr., the president of the Authors Guild, argued last week in the New York Times that Amazon's text-to-speech function is an infringement of the rights holders' "audio rights." Personally, I don't think this argument is valid, nor is it in the best interests of authors or publishers to maintain this position.
As Amazon itself has argued, no audio is recorded. In principle, it is no different than me handing my book to a friend and asking him to read it aloud to me. Nothing is recorded. Nothing is performed. In fact, reading the book aloud is only made possible because I bought the print (or in this case digital) version of the book.
From my point-of-view, this feature is actually an added value that serves to make reading more accessible by more people in more situations. It also enables me to get through the book more quickly, so I can go buy more books. This, at a time, when, quite frankly, reading needs all the help it can get.
Unfortunately, as Seth Godin, himself a bestselling author, argued yesterday, trade associations like the Authors Guild often hurt their own members by attempting to preserve the status quo. Instead, they should be celebrating this innovation and working to facilitate it. In the end, I personally believe Amazon's text-to-speech function will only help to drive more book sales for everyone.
Sadly for the industry, Amazon backed off its original position. It will now allow publishers to "turn off" the text-to-speech function on a title-by-title basis. Ultimately, this will only hurt readers and eventually authors and publishers.
In the meantime, we at Thomas Nelson intend to leave the feature on. If other publishers turn it off, great. It will only serve to give us—and our authors—a competitive advantage.