When Apple launched the iPad last spring, most everyone assumed it would kill the Kindle. After all, the iPad had a multi-touch screen, a crisp, color display, the ability to view books, photos, and movies, and run thousands of applications.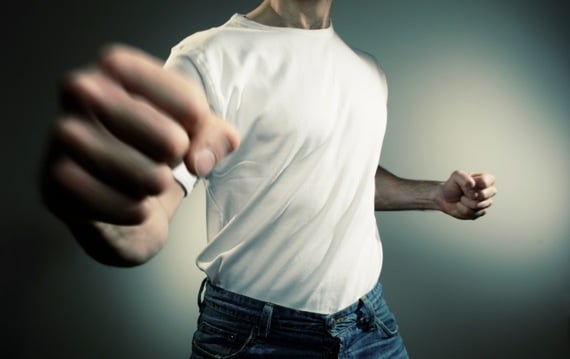 Photo courtesy of ©iStockphoto.com/peepo
For Amazon, this seemed like the classic David vs. Goliath scenario—the single-purpose, underpowered Kindle against, the multi-purpose, powerful iPad.
But then a funny thing happened on the way to the gallows. The Kindle not only survived, but according to Amazon, it has become it's biggest selling product—ever. We don't know exactly how many Kindles Amazon has sold, since the company refuses to release specific numbers. Nevertheless, some experts estimate that they sold as many as eight million Kindles in 2010.
Not that the Apple iPad has suffered. Apple had sold more than 14 million iPads last year. Not too shabby.
But it is clear that we have two distinct product classes here with less overlap than originally thought. Apparently, the market is big enough for both.
So how did Amazon do it? How did they compete with the Mighty Apple, when everyone was predicting they would be crushed by a more sophisticated machine? They used a four-prong strategy:
Amazon kept the price of the Kindle in the impulse range. The cheapest iPad (16GB, wireless only) is $499. The cheapest Kindle is $139 (wireless only)—less than one-third the cost of the iPad. Obviously, that doesn't make it an impulse item for everyone, but it is far easier for customers to justify $139.00 than $499.
Amazon made the Kindle software available on every device. Currently, Apple's iBooks application only runs on the iPad, the iPod, and the iPhone. Amazon's Kindle app runs on almost every device you are likely to have—Kindle, your desktop, Android, iPad, iPod, and the iPhone. Best of all, your most recently-viewed position syncs in the cloud. This means you can be reading on your Kindle, set it aside, and pick up on your iPhone where you left off.
Amazon maintained its focus on product breadth. Almost every book I could possibly want to read is available in the Kindle format (with the exception of more obscure theology or history books I often read). Some will argue that other readers have even more available. Perhaps. But one thing is certain: Apple has the most limited selection of all. Fortunately, you can use the Kindle app on the iPad.
Amazon made the single-tasking aspect of Kindle a feature. This is one of the primary reasons I didn't enjoy reading on my iPad and ended up giving it to a co-worker. In order to read well in today's always-on, always-connected world, I need fewer distractions not more. I have found the Kindle's singular focus on reading to be an oasis in the Desert of Distraction.
Perhaps none of these strategies by itself would have been sufficient to compete with Apple, but taken together, they enabled the Kindle, not only to survive, but to thrive.
Question: How can you apply Amazon's strategy to your own competitive situation? You can leave a comment by
clicking here
.