"If a tree falls in a forest and no one is around to hear it, does it make a sound?" This philosophical question doesn't seem to have an answer. I mean, there is only a sound if someone is there to perceive the sound waves, right?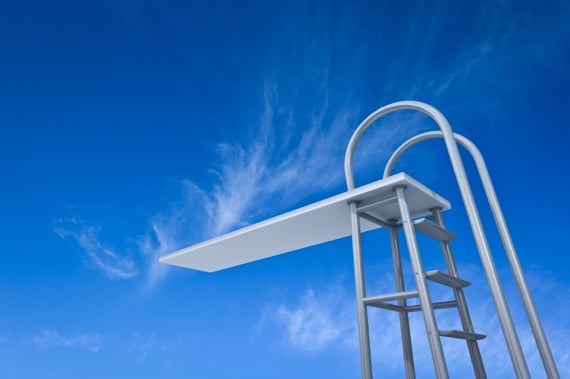 Photo courtesy of ©iStockphoto.com/ZargonDesign
Your message, your story, your speech, and your book are much the same way. The sound they make is—dare I say it—irrelevant, if there is no one there to watch you, hear you, or read you.
Too often, as speakers, teachers, and writers, we get wrapped up in "the thing." We spend so much time reading, editing, practicing, and perfecting for our "someday" audience that we lose sight of the fact that we don't have an audience … yet.
Call it a platform, a database, or a following on social media, you must have someone listening in order to make an impact of any kind.
Unlike the fictional account in the famous Kevin Costner movie Field of Dreams, just because we build it, doesn't mean they will come. We will not draw crowds of raving fans or hordes of like-minded believers simply because we take the microphone or the pen in hand—no matter how great we believe our message is or our skills are.
The truth is counterintuitive. Must we really gather a crowd in the forest before we begin to chop the tree? Yes!
Now is the time to start surrounding yourself with others who will (or might) be interested in what you have to say. Audience-building now Is just as important as book proposal writing, creating your speaker reel, or even polishing your shoes, your suit, or your presentation.
Perhaps a less philosophical example is teen pop sensation Justin Bieber. Justin didn't work his way through the ranks of the Disney or Nickelodeon star-makers. He didn't pitch studio after studio on his music until he found someone to listen. Justin honed his craft while building his audience through YouTube videos and social media channels.
Whether you are a "Belieber" or not, Justin hosted mini-concerts at public venues and invited fans and friends through social media. Eventually, his self-selected audience roared so loud and so big that a major label could not deny his stardom. His platform demanded it.
So how does apply to us today? Establish some credibility by publishing yourself first.
Consistently publish to your blog.
Guest post to other blogs with similar markets.
Collect emails on your blog and keep in touch.
Consider producing a podcast.
Create a Facebook Fan/Like Page.
Start a LinkedIn or Facebook Group.
Be a guest interview for other blogs, podcasts, BlogTalk Radio, teleconference calls, webinars and more.
Make short YouTube videos for your own channel.
In short, publish yourself. If you are waiting for a book deal or a big speaking contract to validate your work, your message or to make you famous, you're going to be waiting and waiting and waiting.
Wouldn't you rather be helping others now? Wouldn't you rather be making ripples and waves right away? I know I would!
The competitive asset you bring to any publisher or producer is not merely your manuscript or your demo reel, but the audience you bring with you.
An old riddle says, "Which came first, the chicken or the egg?" In this context, the riddle says, "Which came first, the platform or the publishing?" The answer is … "Yes!"
Question: How is your platform development coming? You can leave a comment by
clicking here
.