We are all made to accomplish certain things unique to us. Our dreams and ambitions tell us all the time what those things are, but sometimes we tune them out, right?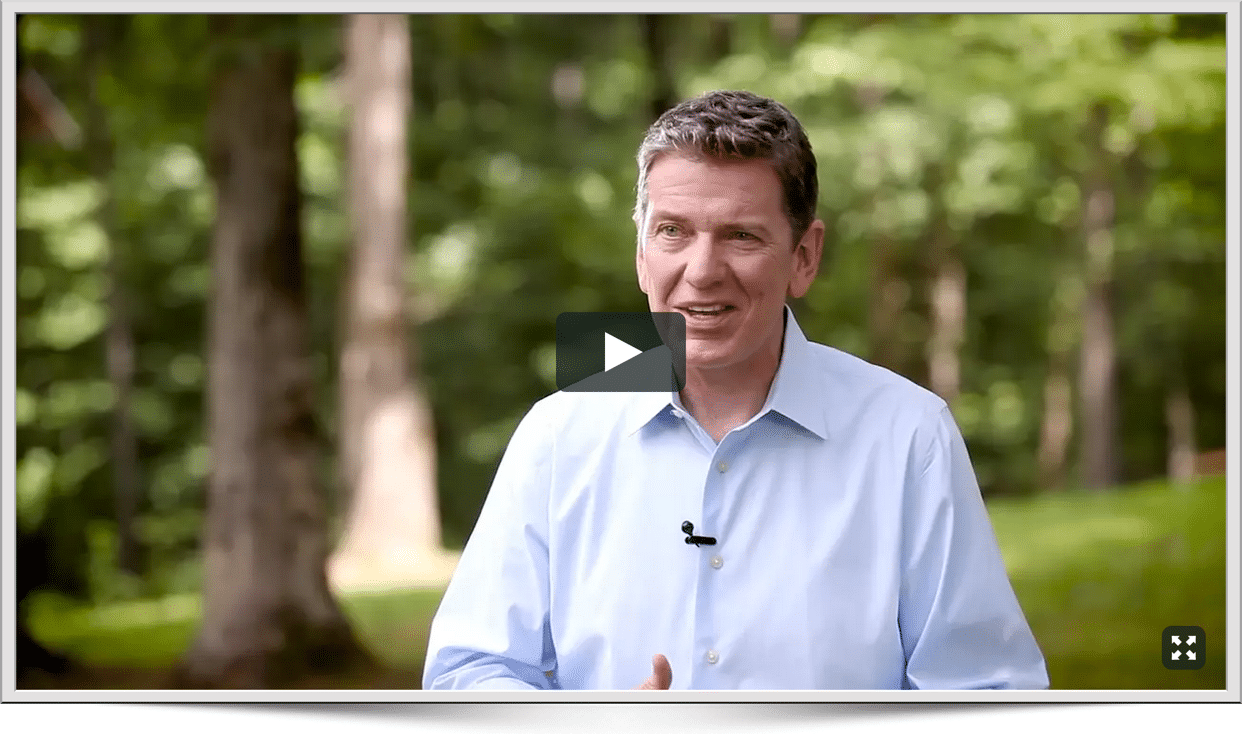 Maybe other voices—all the pressing, demanding, urgent things in our lives—take precedence. Maybe we're afraid about what our dream might cost us. Or maybe we feel like our ambitions have led us astray in the past.
Those last two were big for me.
When I left the corporate world as CEO of one of world's biggest publishing companies, I left behind financial security, social prestige, and a lot more. The dream of being an independent author, speaker, and coach was a high-ticket item.
But it was doubly uncomfortable because I'd failed at an independent venture twenty years before. And I mean bombed. I still remember the sinking feeling of laying people off, watching our furniture being carted out, and sitting on the floor of a bare office with nothing but a telephone. It still stings.
Yet all those years later I would walk into the corporate suite, and despite the significance and stability of my position, things didn't always feel right.
Don't get me wrong. It was a wonderful company, and I contributed some of my most valuable work, but I slowly realized I was made for something different—even if it meant stepping far beyond my comfort zone.
Maybe you feel the same way. It could be something major like a career change, or something else entirely—maybe it's your health, your family, your personal finances. Whatever it is, deep down you know you were made for something more, better, and different than what you're experiencing right now.
Don't tune out that voice.
Maybe you've felt that way a long time but haven't had success getting beyond where you're at. Your net worth hasn't grown this year, but your waistline has. Instead of getting more time with the kids each night it seems like you've had to sacrifice some weekends recently too.
It feels like your potential is someplace out there while you're stuck back here.
Here's the good news. Whatever is holding you back, you have the ability to make progress in reaching your potential starting right now.
And the end of the year provides the perfect opportunity to look back, take stock, and plan what's next. Your future does not equal your past. Your tomorrows are full of possibility that you can start accessing right now.
A new year represents a blank slate. But if you approach it without a proven system, will it look any different than this year when it's finished?
To help you design your best year ever, I've created a new three-part video series. It's not only inspiring. It's free and proven! You can watch the first video here.
In this first video, you'll discover:
Why meaningful change always begins with our intent—and why dreaming can inspire the necessary motivation.
The secret promise we make ourselves that prevents us from achieving our goals.
Why making progress toward meaningful goals is crucial for creating happiness in our lives.
Why traditional New Year's resolutions and goal-setting are bound to fail and why it's not your fault.
The reason we postpone our dreams and why it's slowly killing us inside.
How you can stop feeling overwhelmed, accomplish what matters most to you, and finally realize your potential.
What you need to do and who you need to become if you truly want your best year ever.
That's only the beginning.
This first video will ensure you start strong. The next two will help you finish even stronger. They're also free; you just have to opt-in. You are also welcome to share them with your friends.
One final thought: Usually I ask you to comment here—and you can if you want. But I'd be grateful if you would leave me a comment under the video when you click over to watch it. I'm starting the conversation there now with a goal of my own.
Click here to watch the video now.