Yesterday, Gail and I were traveling to San Antonio, Texas, where I was scheduled to speak. As we sat at the gate waiting to board, the gentleman sitting next to me was engaged in a phone conversation.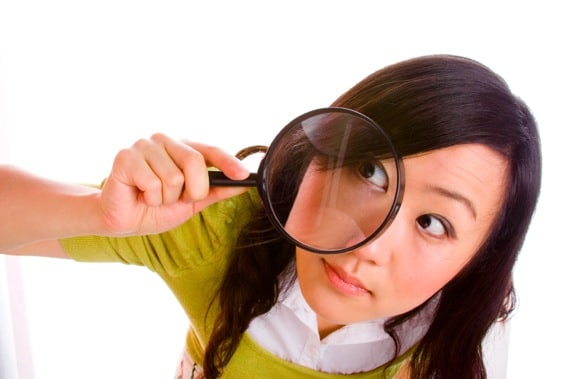 Photo courtesy of ©iStockphoto.com/izusek
Apparently, he had just had a negative exchange with a TSA agent. He bellowed into the phone, "Yea, you pay an idiot ten bucks an hour, pin a badge on his chest, and he thinks he is God."
Of course, in his story, he was an innocent victim; the TSA agent was the villain. He recounted several similar stories and finally concluded, "They're all a bunch of morons, I tell ya—MORONS!"
Interestingly, Gail and I had just come through the same TSA screening line. We greeted the agents cheerfully, and they replied in like manner.
After Gail was cleared by the first agent, he looked at my credentials and asked, "Are you related to Gail?" I smiled and said, "Man, I wish!" We both chuckled, and he waved me through with a big smile.
Right before we were scanned, we encountered a second agent, who was also polite, professional, and even friendly. I thanked him, and he replied, "You have a great day, sir."
As I listened to the man next to me, I thought, I don't think I have ever had a negative experience with a TSA agent. I'm not saying they don't happen. The TSA has to recruit from the human race, so I'm sure a few bad apples slip through.
But my experiences have always been neutral to very positive. (Okay, except in Newark, where they can be a little bossy.) I, for one, am grateful for the job they are doing. I try to express it frequently.
What I am saying is that you often get what you look for. If you think TSA agents are idiots, then your mind looks for evidence to support your conclusion. (It's amazing how the mind works that way.)
On the other hand, if you believe that TSA agents are just fellow citizens, doing a tedious, often thankless job in order to keep us all safe, your mind will also look for evidence to support your conclusion.
Given the fact that we haven't had another terror incident since 9/11, I think they are doing a pretty great job. Regardless, you are likely to get what you're looking for. The choice is yours.
By the way, if you travel a lot, you might want to subscribe to the TSA's blog. They do a good job of explaining the rationale behind many of their procedures.
Question: How do you see those you encounter throughout the day? You can leave a comment by
clicking here
.