Earlier this year we did something exciting. I'd hosted a conference for Platform University before. But January 2017 was the first time we'd ever hosted a live version of my popular 5 Days to Your Best Year Ever goal-achievement course.
It was a blast! But there was a problem. It was well into fall when we decided to do the event. And we didn't announce it until registration opened for the course in December. You can probably guess the problem.
I can't tell you how many times I heard from people saying they wanted to come but couldn't make their schedule work on such short notice. I get it. My schedule is normally planned out a year in advance, and moving anything big is a challenge.
So this year I'm opening registration right now for a limited time so anyone who wants to experience Best Year Ever Live! in 2018 has all the runway they need. This is a live, in-person event. Seats are limited to the first 500 people who sign up.
Last year was phenomenal. We had attendees from several countries, and the energy in the room was unforgettable. I walked everyone through the five steps necessary to set and achieve significant goals. I also explained the exercises, fielded questions, and interviewed two course alumni to let them share their story from the stage.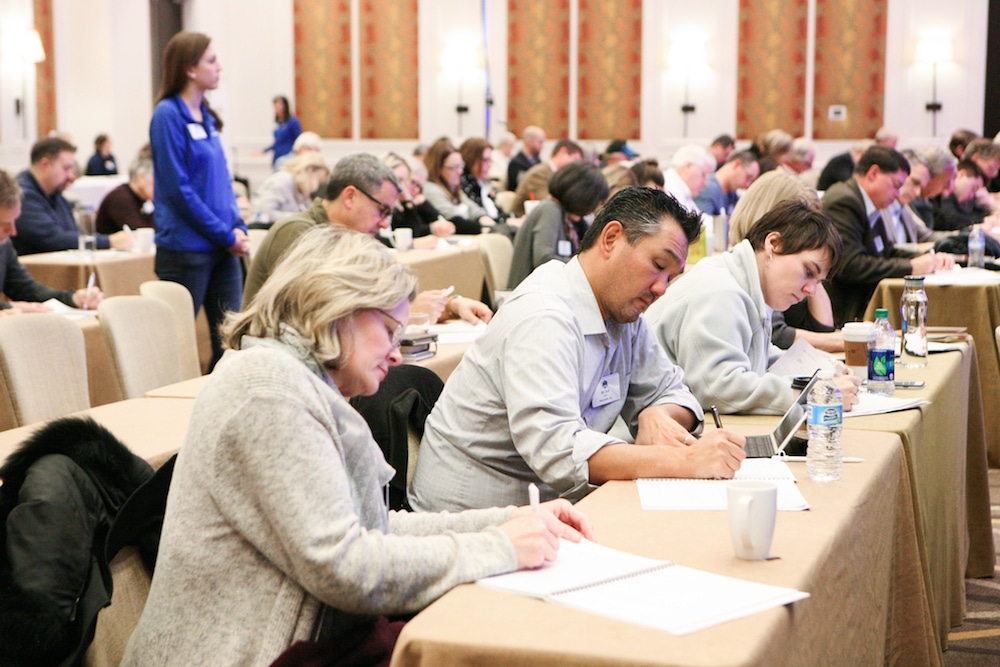 Ray Edwards shared how he paid off over $400,000 in consumer debt while driving his business over the million dollar mark for the first time. And Sundi Jo Graham was able not only to dramatically improve her health, she also made major progress with her nonprofit, Esther's House, a program designed to help young women in crisis turn their lives around.
What about you? At the end of 2018, what would it take for you to look back and say, "That was my best year ever, personally and professionally"? The answer starts with Best Year Ever Live!
Here are just a few things you'll discover at Best Year Ever Live!, based on the latest goal-setting research:
What makes you 40 percent more likely to achieve your goals, and how to make sure you keep your advantage.
Why so-called "SMART goals" are not enough—and the key ingredients that make the difference between success and failure.
The proper "zone" for setting your goals so you don't lose interest (Comfort Zone) or fail miserably (Delusional Zone).
The difference between achievement goals and habit goals, and why you need them both.
Why it takes a lot more than twenty-one days to develop a new habit—and three ways to optimize new habit creation.
Why both going public with your goals and keeping them to yourself will short-circuit your results, and how to take a third alternative to quit-proof your goals.
More than 25,000 people have already been through 5 Days to Your Best Year Ever, and have experienced tremendous results. Best Year Ever Live! is the best way I know to step outside the whirlwind and immerse yourself in this proven goal-achievement system. Connect in-person with fellow high-achievers who are determined to make 2018 a transformational year.
Act now and your registration includes:
Evening festivities and networking at my book launch party on January 2, including VIP book signing as well as a complimentary copy of my newest book, Your Best Year Ever: A 5 Step Plan for Achieving Your Most Important Goals.
Instructional workshop sessions from 9 a.m. to 5 p.m., January 3–4, where I'll walk attendees through the new and improved version of 5 Days to Your Best Year Ever.
Printed Best Year Ever workbook, Q&A time with me, and scheduled breaks for networking.
Year-round access to the newest VIP version of the 5 Days to Your Best Year Ever online course.
Early bird pricing that will save you hundreds of dollars.
What would it mean for you and your family if you could finally turn your dreams and aspirations into concrete achievements? Not only would it propel you to a completely new level of experience, confidence, and accomplishment, but it would likely have a domino effect on your life for years to come.
I've seen it thousands of times with Best Year Ever alumni, and this could be your chance to join them.