What We Do
w e equip overwhelmed high achievers with the tools they need to identify and execute a clear vision for their lives and work. We empower these individuals with the resources they need to lead effectively, work productively, and leverage their influence to leave a lasting impact on the world. In doing so, we empower the leaders we serve to do what matters most and reach their full, God-given potential.
In short, we help people win at work, succeed at life, and lead with confidence.
At Michael Hyatt & Company, we are constantly providing practical value to our audience of over half a million people, adhering to a code of integrity and excellence that propels our work. The value we offer includes:
Premium Online Courses

Two Bestselling Books

Research-Based Digital Magazine

A World-Class Podcast

High Value Videos

Informative Ebooks
Our team of agile full-time employees and contractors are always innovating to better serve our customers and lead our industry to new levels of excellence. In a highly collaborative environment, we seek to encourage and strengthen each other while continually delivering greater and greater value to our audience. The Michael Hyatt & Company team prioritizes both intentional margin for ourselves and outstanding experiences for our customers, meaning we practice what we preach as we strive to not only win at work, but enable our employees to succeed in their lives as a whole.
Our team members love what they do — and have a blast doing it. The work is deeply rewarding and plays to each person's unique strengths and talents.
Our Story
M ichael Hyatt, a New York Times bestselling author and entrepreneur, spent thirty-four years in the book publishing industry prior to establishing Michael Hyatt & Company. Over the course of his career, he worked in a variety of areas, including sales, editorial, marketing, and executive leadership. He spent the last six years of his tenure as the Chairman and CEO of Thomas Nelson Publishers. At that time, it was the largest faith-based publisher in the world and the seventh largest trade publisher in the U.S.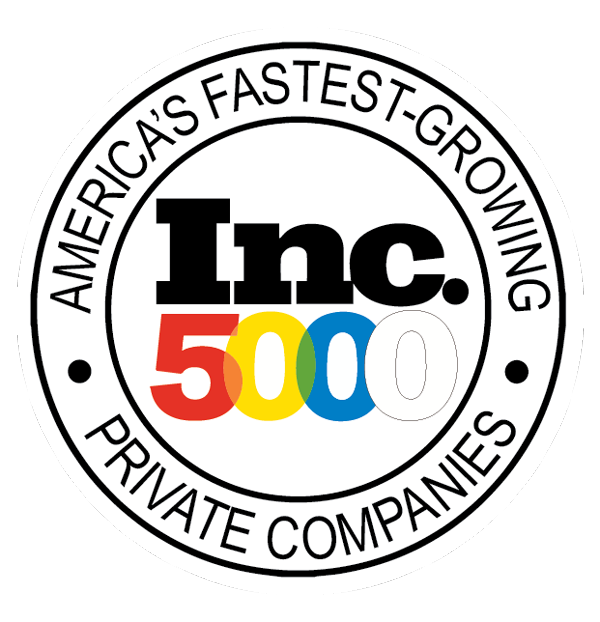 Michael Hyatt & Company is one of Inc. 5000's Fastest Growing Private Companies in America in 2017 and 2018
Michael stepped down as the CEO of Thomas Nelson on April 11, 2011, to pursue his dream of becoming a writer and speaker. (He continued as the Chairman for the next year until HarperCollins bought the company in June 2012.) He took a month long sabbatical, then started the company that would eventually become Michael Hyatt & Company, LLC.
Since then, Michael Hyatt & Company has produced incredible products and satisfied thousands of customers. Not only that, but we continue to grow in size and revenue year after year. We have achieved these extraordinary results without compromising our values, culture, or — most importantly— our margin.
Our Core Values
Hover over each to learn more
Why Join Our Team?
Here Are Five Reasons to Consider
Work You Love

By working with us, you can dig deep into your desired specialty and grow personally and professionally.

You'll be inspired to pursue out-of-the-box thinking and work with others to achieve big, wildly important goals. You'll also be able to sharpen your skills constructively through feedback and celebrate individual and collective wins. This is where what you're passionate about and what you do best combine into the dream job you've been looking for.

Fantastic Benefits

You'll have quality time for relationships and leisure due to generous vacation and holiday time, and working on the weekends is considered a crime (or, politely discouraged).

All that without compromising pay or benefits — you'll have full health benefits and will be compensated competitively for your unique skill set. Since we prioritize the needs of our employees first, you will be inspired to recharge intentionally, knowing that your interests are protected and your family life and health are paramount. Click here to learn more about our benefits for our full time, salaried employees

Smart, Fun Teammates

In this company, your team members are cool people that you like, respect, and would want to hang out with in real life.

You won't be micro-managed — rather, you'll be guided by clear directives and competent, engaging managers who seek your best interests as well as those of the team. You'll be able to communicate regularly with your teammates to collaborate on projects while enjoying plenty of time to focus on your responsibilities.

Remote Work

We judge work by output, not by your presence in an office. Even though we are centralized in Nashville, Tennessee, you have the capability to work remotely where and how you want in order to achieve results.

Our workspace is primarily virtual, but we often get together socially and for local meetings. Hiring proactive, ambitious, responsible team members means that we can have a flexible work environment and also deliver excellent products.

A Strategic Focus

If you are positive, confident, and willing to serve others, you're our kind of people. We handle the hiring process with care.

We only recruit individuals who are deeply talented, extremely competent, and possess impeccable character. Our team is focused, disciplined, and strategic in creating only those products that serve our mission. As a member of our team, you will be highly valued, respected, and able to hone in on important, thought-out objectives.
Current Openings
See Our List of Available Positions Below
Company Overview

Michael Hyatt & Company is a leadership development company based in Franklin, TN that helps overwhelmed high achievers get the clarity and tools they need to win at work and succeed at life, and lead with confidence.We're an award winning Inc. 5000, high growth, mission-oriented company (with killer benefits) and we're looking for a Chief Financial Officer to join our team of A Players. Learn more about what we do and our Core Values here.

Mission of Chief Financial Officer

The mission of the Chief Financial Officer is to provide strategic financial oversight and foresight, ensuring that the Michael Hyatt & Company financial operation runs with excellence and has the clarity and resources necessary to take advantage of new opportunities.

This includes supervising the functions of accounting, human resources, legal/risk management, tax preparation, budgeting, financial goal tracking with real-time data analysis, and financial report creation/presentation.

We're looking for someone who:

Loves our industry, mission, and product offerings
Has experience providing financial leadership for rapidly scaling teams with diverse product offerings
Thrives in a fast-paced, high-growth environment where quick decision-making is crucial for success
Excels at analyzing deep and complex data from diverse sources, and drawing simple, actionable conclusions for the benefit of our Executives

We have some strong accounting foundations in place and are looking for a team member to help us take those foundations to the next level.

If this is you or someone you know, please read on! We want to hear from you.

Job Description

The mission of the Chief Financial Officer will be accomplished by producing clarity, driving innovation, and providing administrative oversight through the areas of responsibility below.

Strategic Financial Oversight: Partner with the Executive leadership team on all strategic and operational issues as they arise to provide financial recommendations based on analysis and projections. Participate in the ongoing strategic planning process as the Company's strategic priorities change throughout the year.
Budget Management: Initiate and oversee the budget planning process for the Company in collaboration with each team leader. Track and maintain the budget performance throughout the year, both from top-line revenue and net profitability perspectives, and identify areas where the Company's financial performance is not in alignment with the budget.
Risk Management: Evaluate the potential risks and rewards of any new business opportunities by ensuring that all team members perform the necessary due diligence to make quality decisions. Maintain strong relationships with the banking, insurance, legal, and other business support providers to minimize the Company's risk and liability exposure wherever possible.
Reporting & Modeling: Oversee the preparation of the Company's monthly financial statements. Design and maintain a sophisticated internal KPI tracking system. Maintain a 16-week, week-by-week forecast of cash flow and an up-to-date year-end forecast for profitability, along with any other forecasting models needed in other business areas. As much as possible, provide real-time visibility into data so that our leaders are empowered to make quick and accurate decisions.
Accounting Supervision: Supervise the Accounting Team to ensure proper completion of all bookkeeping functions, including recording of all transactions, posting of debits/credits, invoicing, payroll, and maintaining and balancing all general ledgers and historical accounts. Ensure financial record systems are maintained in accordance with Generally Accepted Accounting Principles.
Human Resources Supervision: Oversee the Human Resources department to help produce a high-quality experience for all team members, from pre-employment to regular engagement throughout the year. Evaluate and oversee any decisions related to compensation, benefits or policies, thus providing highly competitive packages for employees of the Company and a compliant workplace experience.
Tax Compliance: Supervise our CPA firm(s), coordinate the completion of any Federal, State or local tax returns and associated documents. Ensure that all fiscal practices align with guidelines established by any governmental entities.

Requirements

Education. BA in accounting or similar required; MBA and/or CPA preferred.

5-10 years of financial leadership as a CFO, preferably in a high-growth environment.
A technology enthusiast who adopts new technology early and is a quick learner of new applications with an aptitude for complex application integrations. Should be a master of standard financial software such as QuickBooks, Excel etc.
High proficiency at taking complex financial data and distilling it down into easily understandable reports.
A leader of leaders who has experience supervising accounting teams, HR teams, legal teams, tax firms, etc.
Strong communicator, both in writing and in person; passion and proficiency in confidently presenting financial information to executives and the entire team as needed.
Experience working in a team-oriented, semi-virtual environment preferred due to work-from-home option available to employees a couple days a week.

Job Type

Full Time, Salaried

Supervisor

Chief Operating Officer, Megan Hyatt Miller

Application Instructions

Company Overview

Michael Hyatt & Company is a leadership development firm based in downtown Franklin, TN that equips overwhelmed high achievers with the tools they need to win at work and succeed at life. We empower these leaders with the resources they need to leave a lasting impact on the world by reaching their full, God-given potential. We're an award winning Inc. 5000, high growth, mission-oriented company (with killer benefits) and we're looking for a full time Customer Support Manager to join our team of A Players. Learn more about what we do and our Core Values here.

Mission of Customer Support Manager

The mission of the Customer Support Manager is to provide our customers with a "relentless wow" experience by anticipating their needs and being highly responsive to their requests. Our ideal candidate will be able to achieve this mission because they will be awesome at two primary functions:

1. Managing People. We currently have a small team of contractors and support vendors that's growing. This team responds to our customers primarily via email ticketing software, but also staffs live chat support and monitors some social media support. Occasionally, they also provide in person support at our conferences, along with phone support (rare). Our Customer Support Manager will lead this team with integrity and enthusiasm, ensuring high quality coverage for promotions, while maintaining great working relationships. They'll also be great at managing cross-departmental relationships, working closely with other Michael Hyatt & Company teams to meet customer needs.

2. Managing Systems. We're passionate about technology, automation, and efficiency and are looking for a "systems ninja" who loves these things as much as we do. Our ideal candidate will be continually evaluating our systems and looking at our data. They will regularly implement new ideas or improvements to ensure that we're leveraging the best of automation, technology and efficiency to serve our customers well.

If this is you or someone you know, please read on! We want to hear from you.

Job Description

Primary areas of responsibility for this role include:

Management of People & Systems: You will be responsible for managing relationships to increase support capacity and efficiencies for Michael Hyatt & Company. This includes, but is not limited to, managing the training and performance of independent contractors, employees, and our support vendors.
Versatile Execution: Most of the time, you'll be delegating to various team members to complete components of customer service but as Customer Support Manager, we'll also need you to roll up your sleeves and execute when needed. This could mean anything from writing copy for automated responses to customers, to responding to customer inquiries via our online ticketing process in Groove, to interacting with customers during live chat through Olark.
Collaboration & Strategy: Work closely with the Marketing and Content Teams to proactively identify customer service needs that will support upcoming launches, company promotions, and ongoing business needs. Once prior customer feedback, promotional goals, and customer service needs have been identified, work closely with the Director of Operations to develop a customer service strategy for exceeding those goals.
Data and Analytics: Constantly measure the volume of customer service needs by platform-- including but not limited to our email ticketing system in Groove which receives 3,000-5,000 tickets monthly, online customer portals, and live chats-- through various analytics and reporting to empower high-quality decision making. Identify and track key performance indicators on an ongoing basis to ensure optimal efficiency of process and relentless wow for our customers.
Technology Selection & Ongoing Automation: Constantly document customer service needs and expected business outcomes in order to identify appropriate technology solutions and optimize automations. Being tech savvy and comfortable with web apps including Slack, customer support ticketing systems (emphasis on Groove), Olark chat, Google Docs/Sheets, Zoom Video Webinars and the like help run our business. You should be able to use these tools with ease and be sharp enough to troubleshoot any issues you have and/ or research and suggest new technology solutions and efficiencies.
Live Event Support: Once or twice per quarter, we host live events (usually in Nashville), including by not limited to, Best Year Ever Live, The Achieve Conference, Free to Focus Live, and Business Accelerator workshops. At these events, you or your team will provide a brand customer experience. Live event support can include set up, registration, greeting customers, responding to questions regarding products and services and more.

Requirements

Education. Bachelor's degree preferred.

3+ years providing hands on, high quality customer service via email (80% of customer support at Michael Hyatt & Company takes place here), live chat, and in person.
3+ years of customer service management of technology, systems, and people to maximize efficiency.
High proficiency at creating, editing, and proofing customer support email templates, common replies and automated responses.
Proficiency with customer service technology platforms similar to Groove email ticketing software, Olark live chat services, and Salesforce or Infusionsoft (CRMs).
Experience developing customer support strategies to fully leverage technology automation solutions. The ability to embrace and learn new technology quickly is a must in this role.
Proven ability to build trusted relationships in order to leverage internal and external resources to get things done.
Candidates proficient with Apple computer and software are preferred.
Experience working in a team oriented, semi virtual environment preferred due to work from home option available to employees.

Job Type

Full Time, Salaried

Supervisor

Senior Director of Operations, Suzie Barbour

Application Instructions